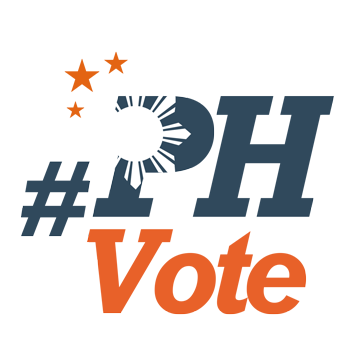 1
Palace tells Cabinet: No 'politicking'

MANILA, Philippines – Malacañang on Wednesday, June 24, advised Cabinet officials eyeing elective posts in 2016 to "conduct themselves" properly so that their actions would be not be misinterpreted as politicking.
Palace Communications Secretary Herminio Coloma Jr issued the reminder amid calls for the resignation of Cabinet members who plan to run in the 2016 elections.
"For the record, no member of the Cabinet has formally declared the intention to be a candidate in the 2016 elections. Those [who] may be inclined to do so would be well advised to conduct themselves in a manner that would not be misconstrued as 'politicking' by our bosses, the Filipino people," Coloma said in a text message.
Ako Bicol party-list Representative Rodel Batocabe and Quezon City Representative Winston Castelo have called for the immediate resignation of Cabinet officials with 2016 plans, to prevent the abuse of their positions to gain political mileage.
Vice President Jejomar Binay, who has long declared his presidential bid, resigned from his Cabinet positions – Housing and Urban Development Coordinating Council (HUDCC) chairman and presidential adviser on overseas Filipino workers' concerns – on Monday, June 22.
Until his resignation, Binay conducted provincial sorties in his capacity as HUDCC chair, though his official schedule usually includes non-housing related matters such as the distribution of wheelchairs to senior citizens at public markets.
Not yet decided
Asked about the resignation call, Technical Education and Skills Development Authority (TESDA) chief Joel Villanueva would not deny nor confirm his senatorial plans for 2016, though he has television advertisements and billboards all over Metro Manila and some provinces.
"Resignation is a personal matter; I could not answer for others. As for me, the simple truth is unlike VP and the others, I have not yet firmed up my decision for 2016," Villanueva said in a text message to Rappler.
Whenever President Benigno Aquino III mentions TESDA in his speeches, he would usually highlight the achievements of Villanueva, who is among those being considered as a Liberal Party senatorial candidate.
At a TESDA event on Tuesday, June 23, Aquino again lauded Villanueva in his speech, saying that the former party-list representative has proven himself, and will continue to do so once he is given a broader scope of governance and responsibility.
On campaign mode?
Although the campaign season may have started early for some, Presidential Spokesperson Edwin Lacierda maintained that the Aquino administration remains focused on governance, and not on political campaigns.
"The Aquino administration continues to focus on the mandate to serve our countrymen by focusing on people, health, education and infrastructure among others," Lacierda said in a text message.
Some have questioned this in view of the activities of Cabinet officials like Metropolitan Manila Development Authority (MMDA) chairman Francis Tolentino, who has been criticized for going around the provinces in the face of horrendous traffic in Metro Manila.
Tolentino was spotted in Legazpi City this month for a local beauty pageant. In April, he was the guest of honor at another beauty pageant at the 22nd Panaad sa Negros Oriental in Bacolod City.
Meanwhile, outgoing Energy Secretary Jericho Petilla, who appears in a Department of Energy advertisement on energy-saving tips, admitted he might run for a senate or a congressional post in the May 2016 elections. – Rappler.com
Who won in the 2016 Philippine elections?
Check out the 2016 official election results through the link below:
Check out the 2016 unofficial election results for the national and local races through the links below
For live updates on the aftermath of the May 9 elections, check out our extensive
2016 Philippine elections
coverage!