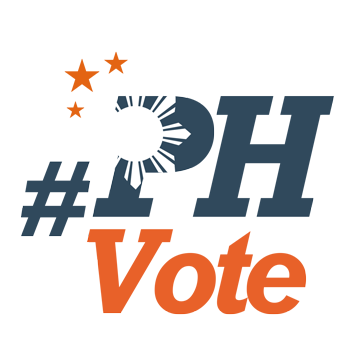 1
Duterte: I am not running for president

MANILA, Philippines – In a gathering of businessmen where hopes were high he would declare his bid for the presidency in 2016, Davao City Mayor Rodrigo Duterte announced the opposite.
"I do not covet it. Sabihin ko na lang din ngayon, ayaw ng pamilya ko, pati 'yung anak ko. And she's very vocal about it," Duterte said on Thursday, June 25, at the Asia CEO Forum in Makati.
(I do not covet it. I will tell this to you now, my family doesn't want me to run. Even my daughter, and she's very vocal about it.)
His daughter is Sara Duterte, a former mayor of Davao City.
Duterte has been saying in his past interviews he wasn't interested in seeking the highest post, and he declared this has remained unchanged.
He has sent mixed messages, however, because he has been holding federalism forums in different provinces, where he identifies national concerns and lays out how he will address them. His pre-campaign paraphernalia – like tarpaulins, bumper stickers, and baller bands – are being distributed outside of his home island of Mindanao.
The 70-year-old mayor also told businessmen that his time has passed. "Hindi ko na talaga panahon. Ako, the window of opportunity to be president is very, very small. It's no longer my time. Mahirap 'yung nandyan ka na, tapos ayaw mo. Tamad-tamaran ka," he said.
(It's not my time anymore. For me, the window of opportunity to be president is very, very small. It's no longer my time. It's hard to be in a position you don't want. You'll get lazy.)
Duterte's mayoralty has been marred with several controversies, including his alleged involvement with the Davao Death Squad and his ironclad type of leadership.
But he claimed that, because of his leadership, Davao has become a safe haven to law-abiding individuals but a hellhole to criminals.
"Good governance is good business," Duterte said.
Duterte explained how he transformed Davao City from being the "troubled island of Mindanao" to being recognized as the "9th safest city in the world."
Under Duterte's leadership, Davao City implemented ordinances that prohibit smoking in public places. He imposed speed limits along public highways and banned firecrackers within the vicinity of public areas.
The forum organizers were nevertheless pleased to get to know Duterte and "hear from the man who might be the future of the Philippines."
"It's one thing to read about him and see him in videos. I'm more enthusiastic about him now than before. His warmth and the down-to-earth personality made me feel more comfortable that he would be the right guy for the job," said Richard Mills, chairman of the organizing group.
Businessmen, however, weren't disappointed with Duterte's statement. "I am still expecting that he will announce in the future," Mills added.
The forum was organized by Chalre Associates to "introduce Duterte as a potential candidate to the international and local business community," according to Mills.
Duterte is still on the 3rd spot as a preferred presidential contender for 2016 with 15%, trailing Poe with 30% and Binay with 22%. He has already overtaken Manila Mayor Joseph Estrada who was preferred by 10% of respondents, according to Pulse Asia's latest survey. – Rappler.com
Who won in the 2016 Philippine elections?
Check out the 2016 official election results through the link below:
Check out the 2016 unofficial election results for the national and local races through the links below
For live updates on the aftermath of the May 9 elections, check out our extensive
2016 Philippine elections
coverage!