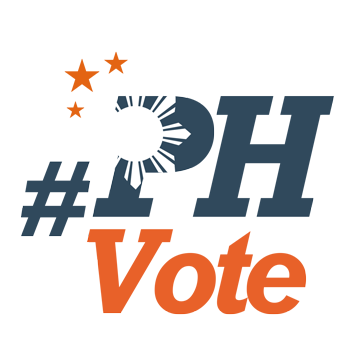 1
36 candidates face charges for overspending in 2010, 2013

MANILA, Philippines – The Commission on Elections (Comelec) is set to file charges against 36 candidates who were found to have overspent in the 2010 and 2013 elections.
According to Republic Act 7166 or the Synchronized National and Local Elections Law, candidates who belong to a political party are only allowed to spend P3 per registered voter.
Meanwhile, independent candidates are allowed to spend P5 per voter.
Among those found to have overspent, 3 are incumbent mayors: Gody Cardenas of Bucloc, Abra; Darell dela Flor of Belison, Antique; and Ibrahim Macadato of Butig, Lanao del Sur.
Macadato spent nearly 1,500% over the spending limit allowed by law.
| | | | | |
| --- | --- | --- | --- | --- |
| Incumbent Official (Political Party) | Town/City | Allowed Expenditures | Amount Spent | % of Excess |
| Mayor Gody Cardenas (LP) | Bucloc, Abra | P5,832 | P10,000 | 71.47% |
| Mayor Darell Dela Flor (LP) | Belison, Antique | P24,912 | P51,000 | 104.72% |
| Mayor Ibrahim Macadato (w/ political party) | Butig, Lanao del Sur | P23,184 | P361,600 | 1,459.70% |
Four losing 2013 candidates also overspent, according to the Comelec:
Candidate (Political Party)

Position
Town/City
Allowed Expenditures
Amount Spent
% of Excess
Mario B. Buyaccan (LP)
Mayor
Hingyon, Ifugao
P24,522
P80,000
226.24%
Felipe F. Ferriol (LP)
Vice Mayor
Concepcion, Romblon
P8,706
P15,000
72.30%
Jose A. Norella, Jr. (LP)*
Mayor
Magsaysay, Occidental Mindoro
P56,835
P90,000
58.35%
Baltazar V. Sinajon (NPC)
Vice Mayor
Las Nieves, Agusan del Norte
P44,175
P70,000
58.46%
* - For filing of information
The Comelec prepared cases against 40 candidates, but 4 of them had to be dismissed due to the respondents' deaths. All of them ran in 2010:
Mayor Norodin M. Matalam (Lakas-CMD), Pagalungan, Maguindanao
Tony A. Dupiano (NP), mayoralty candidate, Kayapa, Nueva Vizcaya
Rumel A. Ocan (PMP), vice mayoralty candidate, Mercedes, Camarines Norte
Domingo R. Ontuca (LP), mayoralty candidate, Talalora, Samar
Meanwhile, the following candidates who ran in 2010 exceeded their campaign spending limits. Among them, 12 were elected:
Candidate (Political Party)

Position
Town/City
Allowed Expenditures
Amount Spent
% of Excess
Diomedes C. Amaroto Sr (Lakas, won)
Mayor
Pio V. Corpuz, Masbate
P41,793
P200,000
378.55%
Oliver B. Bag-ayan (Lakas, won)
Vice Mayor
Daguioman, Abra
P3,930
P20,000
408.91%
Junevell O. Balandra (Lakas, won)
Mayor
Guipos, Zamboanga del Sur
P40,428
P85,000
110.25%
Aida B. Dela Rosa (Lakas, won)
Mayor
Malitbog, Bukidnon
P43,479
P50,000
15.00%
Rogelio C. Delapa (NP, won)
Provincial Board Member
Batanes, 3rd District
P13,992
P38,000
171.58%
Gima G. Kallahal (Ind., won)
Councilor
Tuburan, Basilan
P28,590
P150,000
424.66%
George S. Legaspi (Lakas, won)
Vice Mayor
Loreto, Agusan del Sur
P52,839
P130,000
146.03%
Abdul Said U. Lumenda (Ind., won)
Councilor
Rajah Buayan, Maguindanao
P49,285
P149,428
203.19%
Romeo P. Magaway (LP, won)
Mayor
Dupax del Sur, Nueva Vizcaya
P31,344
P150,000
378.56%
Oliver E. Ranque (Lakas, won)*
Mayor
Libagon, Southern Leyte
P25,911
P101,974
293.56%
Alberto O. Rediang (LP, won)
Vice Mayor**
Mercedes, Eastern Samar
P12,636
P55,000
335.26%
Virginia R. Zacate (Lakas, won)
Mayor
Sulat, Eastern Samar
P29,436
P76,000
158.19%
Abdalun Hadjibon Awilun (with political party, lost)
Governor
Basilan
P691,377
P1,450,000
109.73%
Proceso P. Balasbas (NP, lost)
Mayor
Mahatao, Batanes
P3,228
P10,000
209.79%
Bonifacio R. Billones (Lakas, lost)*
Mayor
Bato, Camarines Sur
P82,425
P300,000
263.97%
Rufo T. Cabos (LP, lost)
Councilor
Mercedes, Eastern Samar
P12,636
P40,000
216.56%
Glenn Romeo M. Gontang (NP, lost)
Mayor
Gainza, Camarines Sur
P19,002
P69,116
263.73%
Maria Riza P. Ledesma (Lakas, lost)
Mayor
Carmen, Agusan del Norte
P39,753
P130,000
227.02%
Galao G. Lomioan (PMP, lost)
Mayor
Boliney, Abra
P8,322
P42,000
404.69%
Michael Magsaysay (Ind., lost)
Mayor
San Juan, La Union
P101,735
P210,000
P106.42%
Narzal B. Mallares (Aksyon Demokratiko, lost)
Representative
Antique, Lone District
P865,014
P2,270,000
162.42%
Alex M. Manlapaz (LP, lost)*
Mayor
Apalit, Pampanga
P155,256
P355,000
128.66%
Florencio A. Narido Jr (LP, lost)
Representative
Camiguin, Lone District
P171,363
P200,000
16.71%
Lydia Ramos (Aksyon, lost)
Representative
Cagayan, 2nd District
P500,817
P780,000
55.75%
Dante T. Reyes (PMP, lost)
Mayor
Batan, Aklan
P56,514
P325,000
475.08%
Leopoldo C. Tomas (NPC, lost)
Representative
Nueva Ecija, 2nd District
P848,580
P970,000
14.31%
Carlos Valdez, Jr. (NPC, lost)
Governor
Sultan Kudarat
P1,135,056
P2,150,000
89.42%
Eduardo K. Veloso (NP, lost)
Representative
Leyte, 2nd District
P318.354
P356,999.52
12.14%
Rey E. Yamaro (LP, lost)
Vice Mayor
Sierra Bullones, Bohol
P46,311
P100,000
115.93%
* - For filing of information
** - Listed as Mayor in source document
– Rappler.com
Who won in the 2016 Philippine elections?
Check out the 2016 official election results through the link below:
Check out the 2016 unofficial election results for the national and local races through the links below
For live updates on the aftermath of the May 9 elections, check out our extensive
2016 Philippine elections
coverage!

In these changing times, courage and clarity become even more important.
Take discussions to the next level with Rappler PLUS — your platform for deeper insights, closer collaboration, and meaningful action.
Sign up today and access exclusive content, events, and workshops curated especially for those who crave clarity and collaboration in an intelligent, action-oriented community.
As an added bonus, we're also giving a free 1-year Booky Prime membership for the next 200 subscribers.
You can also support Rappler without a PLUS membership. Help us stay free and independent by making a donation: https://www.rappler.com/crowdfunding. Every contribution counts.