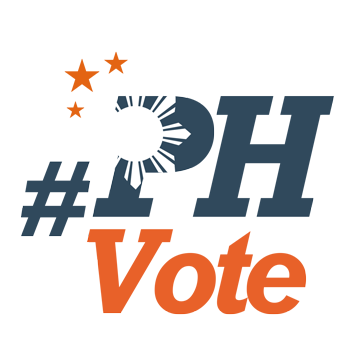 1
Abad on LP-Grace-Chiz: 'Certainly'

MANILA, Philippines – Budget Secretary and Liberal Party stalwart Florencio "Butch" Abad said on Friday, July 10, he is open to a "collaboration" between the party and senators Grace Poe and Francis "Chiz" Escudero.
This was after it was announced that the two senators met with President Benigno Aquino III on Thursday.
This is an unprecedented move from Abad, who is a known supporter of Secretary Manuel "Mar" Roxas II. Roxas is the presumed standard-bearer of the ruling party.
"Collaboration, certainly. What configuration, that we need to sort out," Abad said in a text message to Rappler.
LP political adviser and Caloocan Representative Edgar Erice shared Abad's sentiment and said LP would want Poe and Escudero in 2016.
"Senator Grace and Sen Chiz are with us in the 2013 election. The President and LP helped them, and we want them to be with us in 2016. We just hope the top level negotiations would bear positive outcome," Erice told Rappler.
Both Escudero and Poe ran and won under the administration coalition in 2013.
Escudero said their meeting with Aquino would help him decide on his plans for 2016. After all, he said, Aquino is a close friend.
Poe, for her part, has insisted on her independence amid talks of her possible candidacy.
Both Escudero and Poe said there were no specific commitments or positions mentioned during the meeting, but Escudero said the mere fact Aquino met with them is a sign that the President is expanding his options for 2016. (READ: Chiz: Aquino having 'hard time' choosing anointed one)
Aquino requested for another meeting with the two, this time with Roxas, before Aquino announces his anointed one after his last State of the Nation Address on July 27.
On Friday, Aquino met with Roxas and Abad about the 2016 elections. Roxas refused to divulge details of the meeting. (READ: Countdown: Aquino meets with Mar Roxas about 2016)
"However, I am confident that what we have been working on for the past 5 years and the continuity of the reforms that have brought unprecedented benefits to our people remain paramount in the President's mind. This consideration will define his choice in 2016," Roxas said in a statement.
Poe is leading in both presidential and vice presidential surveys. Escudero follows Poe in vice presidential surveys while Roxas remains lagging in presidential surveys. – Rappler.com
Who won in the 2016 Philippine elections?
Check out the 2016 official election results through the link below:
Check out the 2016 unofficial election results for the national and local races through the links below
For live updates on the aftermath of the May 9 elections, check out our extensive
2016 Philippine elections
coverage!