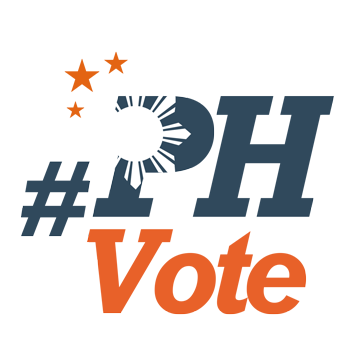 1
CBCP hits use of rosaries as politicians' freebies

MANILA, Philippines – The head of the Catholic Bishops' Conference of the Philippines (CBCP) on Monday, July 13, criticized the use of sacred objects such as rosaries for "secular motives," as when politicians distribute these as freebies.
In a news conference, re-elected CBCP president Lingayen-Dagupan Archbishop Socrates Villegas was asked "about the CBCP's opinion on politicians giving away religious materials like rosaries."
While no particular politician was named during the news conference, there were earlier reports of Vice President Jejomar Binay distributing rosaries during a trip to Ormoc City and Pangasinan. His critics saw this as part of Binay's campaign to become Philippine president in 2016. (READ: 'B' on a cross: Netizens criticize VP Binay's bracelets)
On Monday, Villegas said in general terms: "If we speak of the separation of Church and State, there should also be a distinction between what is sacred and what is secular. So if your intention is a purely secular motive, I beg of you to use secular means to pursue your secular purposes."
"Do not use the sacred in order to pursue your secular motives, because your abuse and misuse will boomerang on you," the archbishop said.
Filipino netizens recently criticized Binay for distributing rosary bracelets with a "B" on the cross.
A rosary is a prayer object used by Catholics. Sometimes it comes in the form of bracelets, called rosary bracelets.
Clearly rosaries
Mon Ilagan, the spokesman of Binay's United Nationalist Alliance party, said Binay distributed bracelets and not rosaries.
The number and style of beads on these bracelets, however, show these were clearly rosaries.
For one, the bracelets have a cross, the centerpiece of rosaries. They also have a separate bead for an "Our Father," 3 separate beads for 3 initial "Hail Marys," a separate bead for a "Glory Be," and 10 separate beads for 10 "Hail Marys."
A "B" on the cross is not part of any rosary.
The Vice President's critics say "B" stands for "Binay," to boost his name recall for the 2016 elections.
The Omnibus Election Code bans premature campaigning. In a widely criticized decision, however, the Supreme Court ruled that the law only applies when politicians have filed their certificates of candidacy (COCs). With the filing of COCs scheduled in October, this means politicians seen to be "campaigning" have not violated anything.
Commission on Elections Chairman Andres Bautista earlier pointed out that "only a candidate can be guilty of premature campaigning." He called this "a loophole in the law." (READ: Comelec: 'Moral question' hounds early campaigners)
Referring to early campaigners, Bautista said: "The letter of the law, they're not violating. But how about the spirit of the law?" – Rappler.com
Who won in the 2016 Philippine elections?
Check out the 2016 official election results through the link below:
Check out the 2016 unofficial election results for the national and local races through the links below
For live updates on the aftermath of the May 9 elections, check out our extensive
2016 Philippine elections
coverage!

We keep you informed because you matter
We tell you the stories that matter. We ask, we probe, we explain.
But as we strive to do all this and speak truth to power, we face constant threats to our independence.
Help us make a difference through free and fearless journalism. With your help, you enable us to keep providing you with our brand of compelling and investigative work.
Joining Rappler PLUS allows us to build communities of action with you. PLUS members will receive our editorial newsletters and industry reports, get to join exclusive online conversations with our award-winning journalists, and be part of our monthly events.
Make your move now. Join Rappler PLUS.