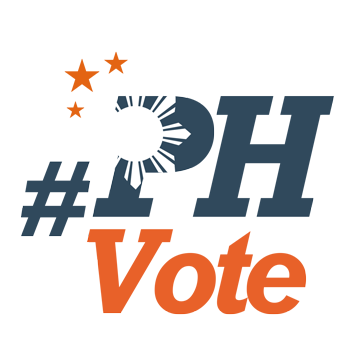 1
Kabayan: Roque sent 'feelers' to be 2019 nominee

MANILA, Philippines (UPDATED) – Kabayan party list has claimed that Presidential Spokesman Harry Roque has reached out to the group in the hope of being named as its "nominee" for the 2019 elections.
Kabayan said in a statement sent to reporters on Thursday, October 11 – the first day of the filing of Certificates of Candidacy for the May 2019 polls – that it was not surprised by the move. It referred to Roque as "former" presidential spokesperson, though he had not yet officially resigned from his Palace post.
"We were not surprised on receiving a feeler through a member of our Board on the desire of former Presidential Spokesperson Harry Roque to be a nominee of Kabayan party list in the 2019 elections," Kabayan said.
"We are quite pleased that Mr Roque considers the value of Kabayan party list, even at this very late hour," it added.
Roque also supposedly wanted lawyer Jesse Hermogenes Andres to be a Kabayan nominee. Andres, who was chief of staff to then-vice president Noli de Castro, is Roque's law school classmate University of the Philippines. He is a managing partner at the Andres Padernal & Paras Law Offices.
In response to Roque's request, Kabayan asserted that the spokesman was no longer a member of the group, citing the January 2017 decision ofits board of trustees to remove Roque's membership. Roque had contested the move before the Commission on Elections.
"Unfortunately, Mr Roque is no longer a member of Kabayan Party list as he was removed in January 2017. Likewise, Mr Andres is not a member of Kabayan Party list," said the partylist.
Before his appointment as Duterte's spokesman, Roque was Kabayan representative.
'Absolutely false'
In response to the claim that he had sent feelers to Kabayan, Roque said, "Absolutely false."
He also asserted that he is still a member of Kabayan. "We're the real Kabayan, as per Constitution," he told Rappler.
In a Rappler Thought Leaders piece, election lawyer Emil Marañon III wrote that the Kabayan decision did not expel Roque from his seat in the House of Representatives.
Kabayan also said its list of nominees is complete, naming the following as its 2019 bets: Representative Ron Salo, Representative Paul Hernandez, Peter Anthony Abaya, Noemie Bustamante, and Jennis Nidea.
Under Republic Act 7941 or the Party-List System Act, registered parties, organizations, or coalitions should submit to the Comelec a list of not less than 5 names 45 days before the election. Representatives of the winners would be chosen from the list.
The group wished Roque success in his bid to be elected senator.
"Nonetheless, we fully support Mr Roque's dream of becoming a senator, and Kabayan Party list wishes him all the best, should he file his Certificate of Candidacy," they said.
Asked why Roque made the request when he was supposedly running for the Senate, Salo said in a text reply to Rappler: "We don't really know with him. Perhaps he was weighing his options."
Roque himself had not been clear on his senatorial bid. While it was his original plan, even before accepting the presidential spokesman post, there were indications he changed his mind.
One indication came from President Rodrigo Duterte himself, who said on Tuesday, October 9, that Roque had changed his mind about his 2019 plans.
"Sabi niya hindi siya takbo tapos tatakbo siya. Tapos ngayon naman hindi (He said he won't run, then he'll run. Then now, no.)," said Duterte.
Roque said Duterte had dissuaded him from running for senator, and had even offered him a different position in government. – Rappler.com