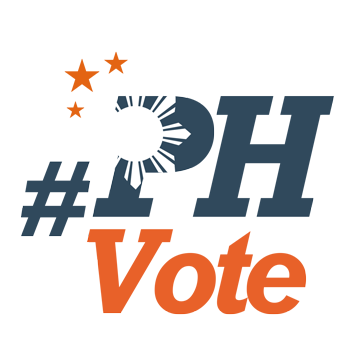 1
LIST: Party-list groups hoping to join 2019 elections

(Refresh this page for the latest updates.)
MANILA, Philippines – Organizations that want to participate in the party list in 2019 has been trooping to the headquarters of the Commission on Elections (Comelec) in Intramuros, Manila, since Thursday, October 11, to formalize their intent.
Here is a running list of organizations that have filed certificates of nomination, as well as certificates of acceptance by its nominees. The groups are listed in the order of their filing. (LIVE UPDATES: Filing of certificates of candidacy for the 2019 elections)
Comelec will go through the applications of these groups in the coming weeks. Those making the cut will be part of a raffle on or before December 5 to determine their order of appearance on the official ballot.
Day 1, October 11
Abono
Butil
Manila Teachers' Savings and Loan Associationa Inc.
Kabayan
Puwersa ng Bayaning Atleta (PBA)
Guardjan
Coalition of Association of Senior Citizens in the Philippines (Senior Citizen)
Partido ng Bayan ang Bida (PBB)
Partido Lakas ng Masa (PLM)
Democratic Independent Workers' Association (DIWA)
Ako Bisdak-Bisayang Dako (AB-DB)
Ang National Coalition of Indigenous Peoples Action Na! (ANAC-IP)
One Unified Transport Alliance of the Philippines-Bicol (1UTAP-Bicol)
Laang Kawal ng Pilipinas
Sulong Dignidad
ABE Kapampangan
Pambansang Nagkakaisa sa Paggawa at Agrikultura (PNPA)
Acts-OFW
Day 2, October 12
Gabriela Women's Party
Ating Agapay Sentrong Samahan ng mga Obrero (AASENSO)
Cooperative Natcco Network Party (COOP-NATCCO)
Angkla: Ang Partido ng mga Pilipinong Marino
Alyansa General Parents Teacher Association-Indigenous People (AGPTA-IP)
Construction Workers Solidarity
Hugpong Federal Movement of the Philippines
Aangat Tayo
ACT Teachers Partylist
Una ang Edukasyon (1-Ang Edukasyon)
Ako An Bisaya (AAB)
Kabataan
Day 3, October 15
Isog Dabaw
Talino at Galing ng Pinoy (TGP)
Ako Ayoko sa Bawal na Droga (AKO)
Rebolusyonaryong Alyansang Makabansa (RAM)
Magdalo Para sa Pilipino (Magdalo)
Akbayan Partylist
Alliance of Public Transport Organization (1 APTO)
Global Workers and Family Federation (Global)
Bayan Muna
Marino Samahan ng mga Seaman
Federation of International Cable TV and Telecommunications Association of the Philippines (FICTAP)
Abang Lingkod Partylist (ALP)
You Against Corruption and Poverty (YACAP)
Ang Laban ng Indiginong Filipino (ALIF)
A Teacher
Arts, Business and Science Professionals (ABS)
Awareness of Keepers of the Environment (Awake)
Manggagawa Partylist (MNGGW)
Barangay Natin (BANAT)
Kalinga Partylist
1st Consumer Alliance for Rural Energy (1-CARE)
Abante Mindanao (ABAMIN)
Tanggol Maralita (Ito ang Tama)
Liga ng mga Mag-uumang Probinsiyano (Liga ng Mag-uuma)
Kasosyo Producer-Consumer Exchange Association, Inc. (AA-Kasosyo)
Cyclista at Motorista ng Pilipinas (CYMPIL)
Acts-OFW (2nd wing)
Alliance of National Urban Poor Organizations and Assembly (ANUPA)

Alliance of Philippine Partners in Enterprise Development (

APPEND)
Kusug Tausug
Alay Buhay Community Development Foundation (Alay Buhay)
Ang Nars
Barkadahan Para sa Bansa (Barkadahan)
AMEPA OFW Access Center (AMEPA OFW)
One Patriotic Coalition of Marginalized Nationals (1PACMAN)
Anti-Crime and Terrorism through Community Involvement and Support (ACT-CIS)
Murang Kuryente
Tamang Isip
Kooperatiba Kapisanan ng Magsasaka ng Pilipinas (Koop Kampi)
Katipunan ng mga Guardians Brotherhood Philippines (KGB)
Each group should submit a list of nominees to Comelec. Winning party-list groups will earn one to 3 House seats, depending on the share of votes they receive in the polls. The nominees will fill up these seats based on the order of their listing. (READ: 8 things you need to know about the party list)
The Constitution allotted 20% of seats in the House of Representatives for party-list representatives. – Michael Bueza, with reports from Sofia Tomacruz/Rappler.com