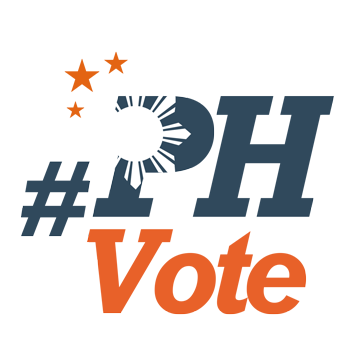 1
Twitter war erupts over Angkas drivers supporting Bong Go

MANILA, Philippines – Should a group of Angkas motorcycle drivers show their support for a politician while in uniform?
Netizens expressed outrage when Twitter user @heycaloy shared photos on Monday, October 15, of Angkas motorcycle drivers banding together in front of the Commission on Elections (Comelec) main office in Manila. They were there to support senatorial hopeful and former presidential aide Bong Go, who filed his certificate of candidacy there the same day.
ANGKAS SUPPORTS BONG GO FOR SENATOR????

@angkas Kinakaya mo pa ba diyan, gurl? pic.twitter.com/OyY2SH9afw

— Von Yacob (@heycaloy) October 15, 2018
The photos, paired with the caption, "Angkas supports Bong Go for senator? @angkas, kinakaya mo pa diyan, gurl?" (Can you still stomach this, girl?) led many netizens to lambast the motorcycle ride-hailing app for supposedly allowing drivers to take a public political stance.
Angkas' official Twitter account, known for its quick and witty captions, responded initially to the criticism with a tweet saying, "The only Go I care about is the green traffic light."
The only "Go" I care about is the green traffic light https://t.co/hxJyaWugUK

— Angkas (@angkas) October 15, 2018
The account then followed up with further clarifications, explaining that while the company itself does not have any political affiliations, it will not curtail its drivers' rights to express their views.
Angkas considers itself an online transportation platform, and does not consider the drivers as its direct employees. Rather, the drivers are seen as partners who use the app to get their own clients.
Ayaw niyo ng joke, so ito hindi joke.

Angkas is not endorsing any political candidate, but we will in no way curtail our bikers' freedom to express their views. Hindi tama yon.

— Angkas (@angkas) October 15, 2018
Democracy is you not liking what our bikers have to say, but us defending their right to say it.

— Angkas (@angkas) October 15, 2018
Netizens remained unsatisfied with these responses, saying that Angkas should have at least prohibited the drivers from wearing the company uniform at the event.
The only time that I'll be utilizing @angkas again would be after they would show proof that they have reprimanded their drivers for using their uniforms during a political event. Nakaka-moisture para sa PR to, besh.

— Rich Of All Media (@RichFlavored) October 15, 2018
Hindi n'yo naman kasi dapat sila tanggalan ng freedom of expression. Pero pwede ba, discourage them to wear angkas uniform kapag sasali sila sa mga ganyan. Kasi if you won't do, we'll keep on thinking that you are for Bong Go.

— Marconi Antenna (@maaakkiiiii) October 15, 2018
Or at least tell your drivers not to wear their @angkas uniform should they wish to partake on any march for Bong Go? Pwede naman po silang magbaon ng shirt hehe. And some companies do that. After all, it's not an #Angkas-sponsored event, so why wear their uniform there

— Lourdes Mendoza (@lrdsmndz) October 15, 2018
If they were supporting Bong Go in their private capacities, sana hindi naka-uniform. If this isn't Angkas' stand, you should penalize the riders who politicized your brand. Freedom does not mean you can use the brand for your own benefit. Ano ba ang nasa contract bes?!

— jeric mina | (@sjlm1204) October 15, 2018
The backlash led the Angkas Twitter account to give an ultimatum: "If you wish to delete our app because of this, you are perfectly free to do so. Freedom naman, 'di ba (That's freedom, isn't it)?"
But if you wish to delete our app because of this, you are perfectly free to do so. Freedom, diba?

— Angkas (@angkas) October 15, 2018
Would you stop using a company's products or services if they become affiliated with a politician or political stance? Similarly, would you support a company precisely because they have a stance? Share your thoughts! – Rappler.com
In these changing times, courage and clarity become even more important.
Take discussions to the next level with Rappler PLUS — your platform for deeper insights, closer collaboration, and meaningful action.
Sign up today and access exclusive content, events, and workshops curated especially for those who crave clarity and collaboration in an intelligent, action-oriented community.
As an added bonus, we're also giving a free 1-year Booky Prime membership for the next 200 subscribers.
You can also support Rappler without a PLUS membership. Help us stay free and independent by making a donation: https://www.rappler.com/crowdfunding. Every contribution counts.