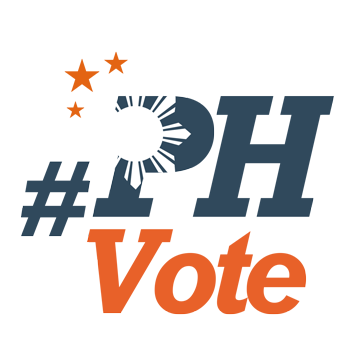 1
The class of 2019: Where are graduating senators going?

MANILA, Philippines – Four senators set to leave the chamber in 2019, but they are not retiring from public life. Some of them are venturing into local politics, while others are keen on continuing advocacy work and assuming an executive post.
Senators Loren Legarda, Gregorio Honasan II, Francis Escudero, and Antonio Trillanes IV are wrapping up their second and final terms in office.
Originally, there were 6 "graduating" senators, but ahead of the elections, Alan Peter Cayetano resigned to become foreign affairs secretary, while Senator Aquilino Pimentel III is seeking another term, arguing that his supposed first term wasn't completed due to an election protest.
Loren Legarda
Legarda is eyeing the congressional seat in the lone district of Antique, her home province, under the Nationalist People's Coalition (NPC). She filed her certificate of candidacy on Wednesday, October 17, through Antique Governor Rhodora Javier Cadiao.
Earlier, President Rodrigo Duterte offered Legarda the post of social welfare and development secretary, which has since been given to retired Philippine Army chief Lieutenant General Rolando Bautista. Legarda earlier said she was thinking about the offer.
Legarda's party-list group, Luntiang Pilipinas, is fielding Michael Ubac, who was a journalist with the Philippine Daily Inquirer, as its first nominee, and actress Ciara Sotto as second nominee. Sotto is the daughter of Legarda's friend and NPC party mate, Senate President Vicente Sotto III.
Legarda chairs the Senate committees on finance and foreign relations. As foreign relations chair since 2016, she has yet to conduct a probe into China's growing militarization of the South China Sea and President Rodrigo Duterte's foreign policy towards China. (READ: Senate inaction on China: No inquiry amid militarization)
Legarda, a broadcaster-turned-politician, first served the Senate from 1998 to 2004. In 2004, she was the running mate of presidential candidate Fernando Poe Jr. She lost that election and returned to the Senate from 2007 to 2013. She again won another 6-year term in 2013.
Francis Escudero
Escudero is running for governor of Sorsogon. He filed his certificate of candidacy on Friday, October 12.
Escudero hails from the province and served as a district representative from 1998 to 2007, after which he won a seat in the Senate and served two consecutive terms.
His mother, Evelina, is currently the first district representative in the province.
He is running under the Nationalist People's Coalition. His running mate is outgoing Barcelona Mayor Manuel "Wowo" Fortes.
Escudero is the chairman of the Senate committees on banks, financial institutions, and currencies and on education, arts, and culture.
Gregorio Honasan II
There are growing talks that Honasan would be appointed the next secretary of the Department of Information and Communications Technology (DICT).
In December 2017, Honasan refused to confirm nor deny the offer and said he was bent on finishing his term.
"That's a rumor. I have a term to serve and finish. I'll cross that bridge when we get to it, but it would be difficult for somebody with my track record to refuse the country if the country needs me…. I have to. I was placed here, not by an appointing authority but through electoral mandate," he told reporters on December 6, 2017.
In October 2018, there were persistent rumors that Honasan would step down before the year ends to assume the DICT post. His office, however, denied it and reiterated that the senator intends to finish his term until June 2019.
Honasan chairs the Senate committees on national defense and security and on peace, unification, and reconciliation.
Honasan is a 4-term senator, serving from 1995 to 2001, a brief stint from 2001 to 2004, from 2007 to 2013, and from 2013 to 2019. He graduated from the Philippine Military Academy (PMA) in 1971. (READ: 10 things to know about Gringo Honasan)
Along with his PMA classmates, he later set up the Reform the Armed Forces Movement (RAM) that recruited soldiers to rebel against the late dictator Ferdinand Marcos.
Honasan, however, also led several failed coup attempts president Corazon Aquino after the 1986 People Power Revolution.
In 2006, Honasan went into hiding after he was charged for rebellion for supposedly leading the Oakwood mutiny in 2003 and the 2006 foiled coup attempt against the Arroyo administration. The charges against him were dismissed in 2007, just a few months after he won as senator in the May polls.
Antonio Trillanes IV
Trillanes may be ending his term soon but not his criticisms against President Rodrigo Duterte. The fiercest critic of the Chief Executive vowed to "continue" fighting for the truth.
"Ako, I will continue with my advocacy dito sa pakikipaglaban sa katotohanan para sa tama – punahin ang anomaly. Di naman ako mawawala," Trillanes said in a press conference when he accompanied Magdalo Representative Gary Alejano in filing his COC for senator last week. (I will continue with my advocacy in fighting for the truth. I will criticize anomalies. I will not be gone.)
"Kahit wala ako sa puwesto kaya ko siyang tindigan for as long as nasa tama ka," he added. (Even if I will no longer be in power, I can stand up to him, as long as I'm on the side of the truth.)
In a separate message to Rappler, the senator said: "I will continue my advocacy work and be a watchdog against the abuses and anomalies of the Duterte administration. I would explore working for an NGO or the academe to teach."
In a Rappler Talk interview in September, Trillanes also said he was not considering running for president in 2022. He reiterated his support for Vice President Leni Robredo, the de-facto leader of the opposition. – Rappler.com
In these changing times, courage and clarity become even more important.
Take discussions to the next level with Rappler PLUS — your platform for deeper insights, closer collaboration, and meaningful action.
Sign up today and access exclusive content, events, and workshops curated especially for those who crave clarity and collaboration in an intelligent, action-oriented community.
As an added bonus, we're also giving a free 1-year Booky Prime membership for the next 200 subscribers.
You can also support Rappler without a PLUS membership. Help us stay free and independent by making a donation: https://www.rappler.com/crowdfunding. Every contribution counts.