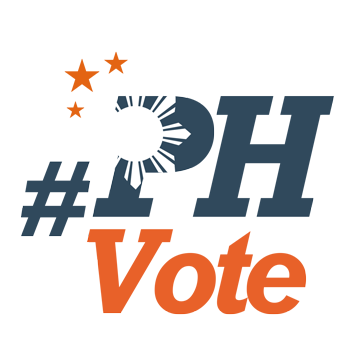 1
House minority 'concerned' 2019 budget to be used for May polls

MANILA, Philippines – The minority bloc at the House of Representative is "concerned" that the proposed P3.757-trillion budget for 2019, which had been passed on 3rd reading, might be used by the administration for the May elections.
"The minority [has] some reservations regarding its passage," Minority Leader Danilo Suarez during their weekly press conference on Wednesday, November 21. "[The year] 2019 is an election year. The minority is concerned that the people's purse might be used for personal campaigns of candidates and reelectionists, instead of its true public purpose."
The Quezon 3rd district representative recalled that Speaker Gloria Macapagal Arroyo and the rest of the House leadership uncovered more than P50 billion worth of allegedly "misplaced" funds inserted into the 2019 budget.
Sources said the money was parked under several allocations and was meant to benefit lawmakers favored by then-speaker Pantaleon Alvarez, a party mate of President Rodrigo Duterte.
Alvarez already denied making such insertions. Department of Budget and Management (DBM) Secretary Benjamin Diokno also maintained that the 2019 budget does not contain pork barrel funds.
But Suarez said the minority remains unsatisfied with Diokno's explanation, calling on the DBM to appear at the House and "explain and correct the irregularities" in the implementation of the 2018 budget and the proposed 2019 budget.
"The minority is curious by this exhibited disinterest by the DBM. The DBM, as the line agency of the executive in charge of the national fiscal policies and programs, should be working closely with Congress in the enactment of the budget," said Suarez.
"However, instead of being cooperative, it becomes a hindrance to the supposed transparency of the budget and the government," he added.
The House has moved to realign P51.792 billion from the Department of Public Works and Highways, which was originally allocated for infrastructure projects across 15 regions. The money will instead go to other projects of the DPWH and other state agencies. But these allocations are yet to be itemized.
While the House already passed the 2019 budget on 3rd reading, Majority Leader Rolando Andaya also admitted there are still several amendments that will be introduced at the bicameral conference committee level.
He said several reallocations are still being requested by the executive branch, even President Duterte himself.
The House also wants to extend the availability of certain funds under the current 2018 budget so the government can continue funding ongoing rehabilitation efforts, including the reconstruction of war-torn Marawi City. – Rappler.com