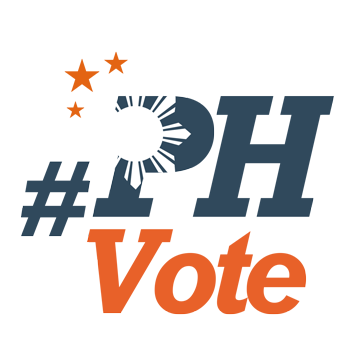 1
Duterte: Jun Evasco is my candidate for Bohol governor

MANILA, Philippines – President Rodrigo Duterte endorsed the gubernatorial candidacy of his longtime aide and friend Leoncio "Jun" Evasco Jr, as he admitted that another candidate for the post would not get the same level of support from him.
He did not name Evasco's rival for Bohol governor but references he made clearly referred to Deputy House Speaker and Bohol 3rd District Representative Arthur Yap.
"Ako, this is not the proper forum, but I would say na ang kandidato ko talaga dito si Jun. Pero si – 'yung kalaban niya si, tiyo ni Bong..." he said in jest, referring to his former aide Bong Go, whom observers note have some resemblance to Yap.
Duterte was speaking on Tuesday, November 27, in front of soldiers in Camp Rajah Sikatuna in Carmen, Bohol.
Yap is one of the 4 other persons who filed their candidacy for Bohol governor, according to the Commission on Elections' tentative list of candidates.
At Camp Sikatuna, Duterte said of Evasco's rival: "He asks for it (support) in public and I don't want to embarrass people. 'O sige na nga (Okay, fine),' but sabi ko (I said), 'You know I have to go there and one day announce that you are not my candidate.'"
The President said he and Evasco's rival "were never allied together" and this person "never helped" him.
Yap is the gubernatorial candidate of Duterte's political party, PDP-Laban while Evasco is running under the Nationalist People's Coalition, his party since 1991.
Yap has joined some of Duterte's official trips abroad, including those to China, and has been part of the President's meetings with lawmakers in Malacañang.
Evasco, meanwhile, had been Duterte's Cabinet secretary before resigning to run for governor. Before then, he was Duterte's presidential campaign manager. He had spent 3 decades in Davao City as Duterte's right-hand man.
Duterte has often praised Evasco, a former priest and New People's Army rebel, for his high level of management and organizational skills.
After his time in Davao City, Evasco served as mayor of his hometown of Maribojoc in Bohol. He would eventually get elected for two more terms.
Meanwhile, Yap hails from Manila, but his wife Carolyne comes from Loboc town in Bohol. He has been elected thrice as 3rd district representative.
Yap is facing two counts of graft in connection with the pork barrel scam. He had been agriculture secretary under the administration of former president and now House Speaker Gloria Macapagal Arroyo. – Rappler.com