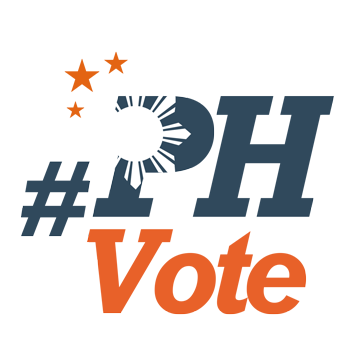 1
Isabela's Dy brothers reconcile, leaving Padaca without gubernatorial bet

Editor's Note: An earlier version of this story named Benjamin Dy Jr as the person who convinced Napoleon Dy to withdraw his candidacy. This has been corrected.
CAGAYAN, Philippines- The supposed opposition party seeking to challenge the ruling party of Isabela Governor Faustino Dy III and the Albanos has disbanded.
This came after Isabela 3rd District Representative Napoleon Dy withdrew his candidacy for governor on Thursday, November 29, as the Commission on Elections (Comelec) finalizes the name of the candidates that will be printed in the ballots.
Napoleon was supposed to fight it out with Isabela 1st District Representative Rodito Albano, who partnered with Governor Faustino as his vice gubernatorial bet.
When Napoleon filed his candidacy in October, he said he had decided to fight his brother Faustino's ruling party due to their "corruption" in the capitol. He even convinced with former Governor Grace Padaca, considered the Dys' strongest nemesis in recent years,to be his running mate.
He also released a press statement then, claiming the P1.6-billion Ilagan-Divilacan road project of the provincial government was "unfinished, overpriced, and anti-environment."
The rift between the Dy brothers, however, seemed to have been resolved on Thursday, as the two were seen together when Napoleon withdrew his candidacy. Napoleon reportedly said, "Pamilya muna bago politika." (Family first before politics.)
Padaca not withdrawing
In a press statement on Friday, November 30, Padaca said she would not back out of the vice gubernatorial race even without a standard-bearer.
Padaca revealed that Napoleon and party-list representative Jose Panganiban went to her home in Cauayan City on Wednesday, November 28, to inform her of his withdrawal.
She said it was Faustino Dy Jr who convinced Napoleon to withdraw his candidacy. Faustino Jr, according to Padaca, was also the one who convinced her to run with Napoleon.
"Noong pumayag akong kumandidato bilang vice governor katambal ni [Napoleon], nasa isip ko ang imahe niyang hindi siya kayang hawakan o diktahan kahit ng kanilang kuya [Benjamin], na hindi siya lumaki kasama ang mapolitikang pamilya nina [Faustino Dy III] kaya't kahit paano ay iba siya kung mag-isip," Padaca said in her statement.
(When I agreed to run as vice governor and a tandem with [Napoleon], I was considering the image of [Napoleon] that he wouldn't be dictated upon by anybody, even by their brother Benjamin; that he did not grow up together with the politicized family of Faustino Dy III, so, somehow, his thinking was different from them.)
'Fighting the political dynasty'
Padaca had often criticized the political dynasty of the Dys even before she agreed to ally with one of its scions.
When she filed her candidacy for vice governor in October, Padaca said she was hesitant because her stance against political dynasties would be questioned.
According to her, she finally agreed to the alliance after she heard of Napoleon's plan to spill out the alleged corruption of Faustino in the provincial capitol.
On Friday, she renewed her attacks against the Dys, who have taken hold of key positions in Isabela since 1960s.
Two Dys are running for congressman in the newly-created congressional districts of Isabela.. Another Dy, the son of Napoleon, is seeking to take the seat of his father.
Six more Dys are seeking positions as mayors, provincial board member, and town councilors.
"Baka ang ibig nilang sabihin, 'Mas mahalaga ang pamilya sa politika,'" Padaca said. (Maybe what they meant is, "What is more important is family in politics." – Rappler.com