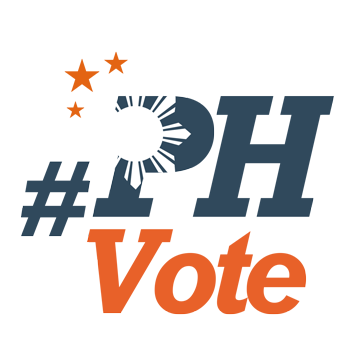 1
Senate bets on traffic: Prioritize commuters, decongest Manila

MANILA, Philippines – Eight senatorial bets who joined CNN Philippines' senatorial forum on Sunday, December 2, shared their views on how the government should address Metro Manila's traffic woes.
At the forum, the 8 bets were asked what they would do, if they win a Senate seat, about the crippling problem of the country's capital region.
Here's what the candidates said.
Francis Tolentino, Duterte's former political adviser
"We need to pass the National Land Use Plan Act. The traffic in Metro Manila will happen in Cagayan de Oro, Cebu, Tuguegarao. We need to plan urbanization because of the density and sheer volume of people," he said.
He also supports the construction of more trains and building a "new administrative center" outside Metro Manila.
Serge Osmeña III, former senator
Osmeña, meanwhile, thinks Metro Manila's main problem is how many roads cannot be used as public roads because they are inside private, high-end subdivisions. He thinks at least some of these roads must be accessible to the public.
"We have to open up all the roads so we can go through any of the roads... We have to redo this whole thing so we can open up at least part of the gated communities," he said.
Juan Ponce Enrile, former senator
The veteran politician thinks the government should create policies to enable more "economic centers" to exist outside of the National Capital Region, believing that it has become too congested.
JV Ejercito, senator
Ejercito wants more railway systems built. His advocacy bill, a bill for transportation modernization, would help improve the flow of traffic.
He said he would also push for the granting of emergency powers to the President to solve the traffic crisis.
"I would file again once I have the chance to be elected. And I would like to pursue this because we cannot wait any longer, we are 30 years behind in terms of infrastructure development," said Ejercito.
Chel Diokno, human rights lawyer
Diokno thinks the government should prioritize commuters and not persons who get around in private cars.
"The ones who should be prioritized are those who use buses and jeeps not those who ride in expensive cars," he said, adding that he supports the concept of carless cities already being implemented in European countries.
"We have to approach this from a different angle. We have to look at this as a problem of moving people, not moving vehicles," he added.
Ronald dela Rosa, former Bureau of Corrections director-general
Dela Rosa agreed with the ideas of the candidates who spoke before him but he emphasized the critical role of law enforcement in solving traffic problems.
He wants to craft policies like the driver point system in Hong Kong.
He explained that, in this system, drivers are given 15 points which are deducted from every time the driver commits a traffic violation. If the driver uses up the 15 points, they will have to attend a seminar on traffic rules.
Gary Alejano, Magdalo representative, former soldier
Alejano, like Tolentino, thinks government offices in Metro Manila should be moved to a new area.
"I propose we transfer the city of government outside of Metro Manila," he said.
Like Enrile, he thinks economic opportunities must be spread out to other cities in order to take the pressure away from congested Metro Manila.
Alejano added that major airports must be built outside of Metro Manila and that seaports in other regions must be improved and developed. – Rappler.com