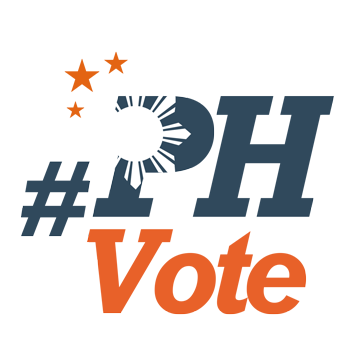 1
5 opposition bets vs lowering of age of criminal liability

MANILA, Philippines (UPDATED) – Five senatorial candidates from the opposition are against proposed legislation that would lower the minimum age of criminal responsibility.
The House committee wants to lower the minimum age to 9, from 15 years old, while at the Senate two pending bills are proposing 12 as minimum age..
Re-electionist Senator Benigno Aquino IV said on Monday, January 21, that the bill is "immoral," after the House justice committee passed the bill that same morning.
Aquino said he "doubts" the bill would pass the Senate when the upper house adjourns in February. Senate's own committee was set to conduct a hearing on its version of bill on Tuesday, January 22.
"It's crazy, it's cruel, to be honest I think it's immoral. I doubt that this will pass the Senate in any way. If this passes the House, let that be up to their conscience, pero sa Senado po (but in the Senate), I'm certain this will not pass up to the time that we will have our break this February," Aquino said on Monday at an event of Aksyon Demokratiko, where the party endorsed all 8 candidates of Oposisyon Koalisyon.
Asked what legal argument could be invoked to block the bill, former solicitor general Florin Hilbay said not "to look at the proposal from the lens of the law," instead "from the lens of practical reasoning and morality."
"It just doesn't make any sense, so I think that's why they're called children, they can't even enter into contracts and yet you want to send them to jail?" Hilbay said.
Former Quezon 4th District Representative Erin Tañada added: "Sana nag-iisip din 'yung mga gumagawa ng batas. Kung 'yan po ay anak niya 'yan, handa ba silang ilagay sa kulungan mga anak nilang gumawa ng krimen? Sa tingin ko hindi." (I wish the lawmakers gave it some thought. If this applied to their children, would they be willing to put their children in jail if they committed a crime? I don't think so.)
Other opposition candidates such, as Magdalo Representative Gary Alejano and human rights lawyer Chel Diokno, earlier voiced their opinion against the bill at the CNN Philippines senatorial forum last December 2.
Calls to further lower the age of criminal responsibility were first revived after President Rodrigo Duterte himself proposed it.
The bets were given the option to raise a "yes" card or a "no" card to indicate their position.
The 3 bets who answered no were:
Chel Diokno
Bam Aquino
Gary Alejano
The 5 bets who declared support for the bill were:
JV Ejercito
Juan Ponce Enrile
Sergio Osmeña III
Ronald dela Rosa
Francis Tolentino
Republic Act 9344 or the Juvenile Justice Law of 2006 sets the minimum age of criminal liability at 15 years old – meaning those between 15 to 18 years old may be detained in youth centers and be put in rehabilitation programs. Those under 15 years old are exempted from criminal liability and undergo intervention. (READ: Beyond juvenile delinquency: Why children break the law)
Prior to this law, children were locked up in jails together with adults even for petty offenses. They were vulnerable to abuse during arrest and detention. An average of 10,515 children were arrested every year, the Department of Social Welfare and Development reported in 2014. (READ: On 2nd chances: Children in conflict with the law)
In 2012, RA 10630 was passed to amend the 2006 law. The new legislation allows children as young as 12 years old to be held criminally liable for serious crimes such as rape and murder, among others.
The law also mandates that local government units establish "houses of hope" or Bahay Pag-asa to offer rehabilitation, diversion, and intervention. – Rappler.com