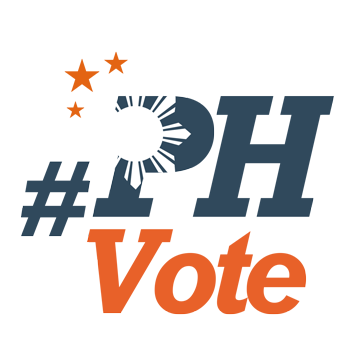 1
Miriam Santiago's People's Reform Party teams up with Sara Duterte's party

MANILA, Philippines – The political party of the late senator Miriam Defensor Santiago, People's Reform Party (PRP), is now allied with the regional party of presidential daughter Sara Duterte, in preparation for the 2019 elections.
Duterte's Hugpong ng Pagbabago (HNP), a Davao-based party, signed an alliance agreement with PRP on Monday, December 3, in Manila.
Duterte, also Davao City mayor, signed in behalf of HNP, while Narciso Santiago Jr, husband of the late senator Santiago, signed as PRP president.
The formalization of the alliance happened a few hours before Santiago was posthumously conferred the Quezon Service Cross, the highest civilian distinction given by the Philippine government.
As with HNP's alliance with 3 other national political parties, the agreement means PRP promises to endorse candidates in HNP's senatorial slates.
The 14-name Davao slate includes PRP's senatorial candidate, former presidential spokesman Harry Roque.
PRP now pro-administration?
PRP president Santiago was asked if the alliance means the party is now officially pro-administration.
"Kami ay tumutulong sa administrasyon at sumusuporta kay Mayor Sara (We are helping the administration and supporting Mayor Sara)," he said in response.
Yet there are some policies of the Duterte administration that appear to contradict the legacy of Miriam Defensor Santiago.
For instance, Duterte has withdrawn from the ICC and taunted its judges. Santiago had herself been an ICC judge, in fact, the first Filipino ICC judge.
Asked if PRP supports Duterte's unilateral ICC withdrawal, her husband said, "Whatever will be good for the people and the country, we support."
Asked if ICC withdrawal is good for the country, Santiago said, "Well, I suppose so, kasi in the first place may mga legal issues diyan tungkol sa ICC, kine-question yung validity ng doon sa ICC." (Because in the first place there are legal issues surrounding ICC, the validity with regards to the ICC complaint is being questioned.)

Santiago then cited the supposed non-publication of the Rome Statute in the Official Gazette. This was one of Duterte's arguments to justify why the Philippines was never a member of the ICC and thus it has no jurisdiction over him. This has been rebutted by the Center for International Law, former organization of PRP senatorial bet Harry Roque.
Politicized ICC?
Santiago then said the ICC is just being used by critics of the administration.
"Kung minsan kasi nagagamit ang mga international organization just to undermine the President and 'yan ang hindi dapat. Dapat kasi, sa alituntunin ng ICC, pag nag-work ang court at justice system sa isang country hindi na sila dapat nakikialam eh," said the PRP president.
(Sometimes international organizations are being used just to undermine the President and that's not right. According to ICC rules, if the court and justice system is working in a country, they shouldn't be interfering.)
But ICC experts have said the ICC has not yet "interfered" because it is only conducting a "preliminary examination" of a complaint against Duterte, not yet an investigation.
Duterte's withdrawal from the ICC has been questioned before the Supreme Court. Critics said withdrawal from the ICC requires Senate concurrence. – Rappler.com
We keep you informed because you matter
We tell you the stories that matter. We ask, we probe, we explain.
But as we strive to do all this and speak truth to power, we face constant threats to our independence.
Help us make a difference through free and fearless journalism. With your help, you enable us to keep providing you with our brand of compelling and investigative work.
Joining Rappler PLUS allows us to build communities of action with you. PLUS members will receive our editorial newsletters and industry reports, get to join exclusive online conversations with our award-winning journalists, and be part of our monthly events.
Make your move now. Join Rappler PLUS.