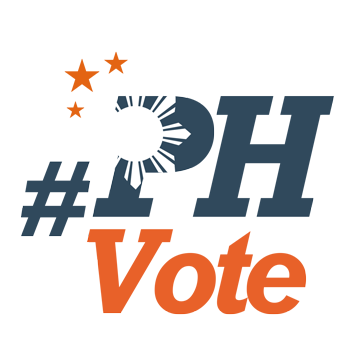 2
Taguig residence claimed by Cayetanos not theirs – petitioner

MANILA, Philippines – The Taguig City residence claimed by former foreign secretary Alan Peter Cayetano and his wife, Lani, isn't theirs, said the petitioner in the case to cancel their certificates of candidacy (COCs).
Petitioner Leonides Buac Jr, through his lawyer Emil Marañon III, presented as evidence Condominium Certificate of Title (CCT) Number 10558 issued by the Taguig City Registry of Deeds. It covers Unit 352-A Two Serendra, Fort Bonifacio, Taguig City. This is the residence claimed by Lani Cayetano in her COC.
Alan Peter is running as congressman of the First District of Taguig while Lani is running for congresswoman of Taguig's Second District. They face separate petitions before the Commission on Elections (Comelec) to stop them from running, based on the alleged misrepresentation about their residence since Alan registered a different address in his COC. (WATCH: Rappler Talk: Emil Marañon III on stopping the Cayetano dynasty)
The Cayetano couple said they both reside in Unit 352-A, but Alan Peter's intention to stay remained in Bagumbayan. For elections, intention to stay is what is required in counting the number of years of residence, said Cayetano lawyer George Garcia.
'Strange, conflicting claims'
"The CCT showed that Lino Cayetano from January 31, 2007, to the present owns Unit 352-A, and not the spouses Cayetano," Marañon explained.
"Considering their wealth, power, and stature, the fact that the spouses Cayetano do not own (or at the very least lease) their supposedly 'permanent' residence is evidence against their claim of permanence or legitimate 'intent to permanently settle' in Unit 352-A," he added.
Buac's camp said this "game-changing and incriminating" evidence showed that Cayetano's brother, Lino, and not the Cayetano couple, owns Unit 352-A.
Buac's lawyer detailed this new evidence in a press release Friday, December 21. This was after Buac's camp submitted memoranda on Thursday, December 20, "arguing that Lani and Alan Peter Cayetano are not residents of the legislative districts where they intend to run."
Buac's camp said the CCT also supposedly showed that Unit 352-A is a single-bedroom unit, "which strengthens our previous position that the unit is a 'domicile of convenience' of the Cayetano family, conveniently claimed by Lani just to enable her to run in the Second District despite not living there."

Marañon noted that the Cayetano couple "jointly claimed in their Answers that Unit 352-A is their 'family home,' but strangely Pia Cayetano in her sworn 2019 Certificate of Candidacy filed last October 16, 2018, she also claimed the single-bedroom unit as her own family home."
"There is also no showing that the real owner, Lino Cayetano, has leased or sold Unit 352-A to his siblings or to anyone, thus he is still presumed to be in possession of the same. These strange and conflicting claims show the collective lies of the siblings, albeit poorly planned, again in furtherance of the Cayetano super dynasty!" said Marañon.
The lawyer also cited Cayetano's admission that "he physically abandoned his former 'domicile of choice' in 209 Paso St, Barangay Bagumbayan in the First District and moved to Unit 352-A Two Serendra, Barangay Fort Bonifacio in the Second District." Cayetano reportedly "also admitted that with his wife, they constituted that same property owned by Lino Cayetano as their 'new' family home."
"Alan's convenient defense is that despite moving as a couple to Two Serendra, Barangay Fort Bonifacio, his 'intent to settle' remained in Barangay Bagumbayan, their previous family home. He made this claim while at the same time claiming that her wife Lani's transfer constituted as change of domicile to Fort Bonifacio, but conveniently not in his case," Marañon said.
"In other words, the rule that he applied to Lani strangely and most abnormally he did not apply to himself," he added.
"Now, analysis of all the submissions would unequivocally show that the couple do not live in the Second District, and by their admissions, they also do not live in the First District. This raises one very curious question – where do they really live? Do they still even live in Taguig City?" Marañon asked.
Cayetano's defense
In a text message to Rappler, Cayetano's lawyer Garcia said Unit 352-A is Alan Peter's property.
"There was a sale between him and Lino," Garcia said. He pointed out the sale is reflected in the Statement of Assets, Liabilities, and Net Worth filed by Alan Peter after he resigned from the Department of Foreign Affairs.
"Moreover, one need not own the property before he can establish a domicile," Garcia said. – Rappler.com