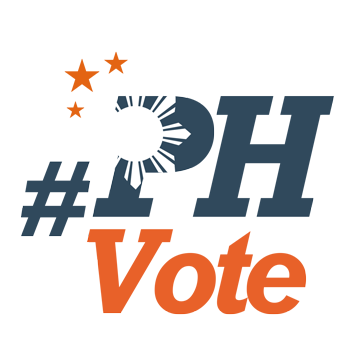 2
Opposition senatorial bets eye Western Visayas vote

ILOILO CITY, Philippines – Senate Minority Leader Franklin Drilon said on Friday, January 11, that the opposition senatorial slate is eyeing 4 million votes from Western Visayas.
Drilon said in a press conference here on Friday that the region is a known bailiwick of the opposition, particularly Capiz and Iloilo.
"We tend to maintain that dominance of the opposition in this part of the country," he said.
The region – comprised of the provinces of Iloilo, Negros Occidental, Capiz, Antique, Aklan, and Guimaras – has more than 4 million registered voters with Negros Occidental topping the list with 1.7 million, followed by Iloilo with 1.4 million.
In the 2016 presidential elections, Liberal Party (LP) standard bearer Manuel Roxas II had an overwhelming win in Western Visayas against his opponents including the eventual winner, President Rodrigo Duterte.
After Duterte assumed the presidency, the majority of the officials including the 5 governors in the region took their oath as members of the ruling Partido Demokratiko Pilipino-Lakas Ng Bayan (PDP-Laban), the administration party.
Only Governor Antonio del Rosario of Capiz remained with LP. Capiz is the home province of Roxas.
Unfazed
Drilon remained unfazed even if most of the officials in the region had abandoned the LP.
"Even if it's just only me, I will continue to carry the torch of Liberal in Iloilo," he said.
He said the method the opposition would tap the media and go directly to the people to present their candidates.
"We are up strung by the lack of resources being in the opposition, that is not a secret. But will overcome that by going directly to the people. Presenting these candidates and make the people realize they need these candidates are worthy of their votes," Drion said.
During the press conference, Drilon introduced some of the Otso Diretso opposition candidates to his fellow Ilonggos: Senator Paolo Benigno Aquino IV, Magdalo Representative Gary Alejano, human rights lawyer Chel Diokno, Marawi civic leader Samira Gutoc, election lawyer Romy Macalintal, and former House deputy speaker Erin Tañada.
Aquino said they are banking on the Ilonggo votes to boost their bids. "The bulk of the votes, as we see it, will come from the areas. Region 6 will play an important role for Otso."
He said that Visayas is one of the areas known for its opposition during the time of Marcos in the martial law.
Diokno, for his part, said that Ilonggos are very open-minded. "I think they're quite progressive. They don't settle for the same people. They want difference and change."
He said they visited Panay Island because they wanted the people here to "really know us."
'Pray for our country'
Earlier on Friday, the opposition candidates met with the Archbishop Jose Romeo Lazo of the Diocese of Jaro.

Their meeting was closed to the media. In a post-meeting interview, Alejano said they had a "very general" discussion with the Archbishop.
"The bottomline is we have to pray for our country and continue to pursue what is right," Alejano said.
He said while there was no promise to help their candidacy during the meeting, they were told that church leaders would continue to educate the people about their responsibility to the country, which includes voting.
Gutoc, for her part, said that "as long as there's voters education, gives us an equal playing field."
Alejano also said it's up to church leaders to endorse candidates this coming elections. Should that happen, he said he's confident that Otso Diretso would be included.
Asked if the church's endorsement might hurt their senatorial bids because of tirades against priests, he said, "Those who hate the Church are trolls."
This is the second day of the group's series of town hall meetings in the Panay Island.
On Thursday, January 10, they kicked off their sortie at Roxas City, Capiz, the hometown of opposition senatorial candidate Manuel Roxas II. – Rappler.com
We keep you informed because you matter
We tell you the stories that matter. We ask, we probe, we explain.
But as we strive to do all this and speak truth to power, we face constant threats to our independence.
Help us make a difference through free and fearless journalism. With your help, you enable us to keep providing you with our brand of compelling and investigative work.
Joining Rappler PLUS allows us to build communities of action with you. PLUS members will receive our editorial newsletters and industry reports, get to join exclusive online conversations with our award-winning journalists, and be part of our monthly events.
Make your move now. Join Rappler PLUS.