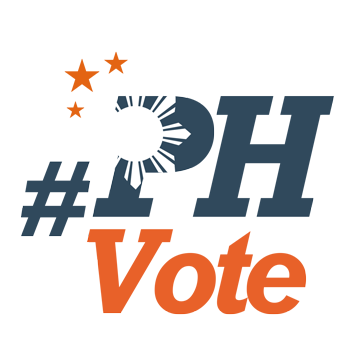 1
Briones to DepEd teachers, employees: Do not engage in politics

MANILA, Philippines – With the election period in full swing, Education Secretary Leonor Briones ordered all employees of her agency not to engage in politics.
In a press briefing on Tuesday, January 15, Briones said all teaching and non-teaching personnel of the Department of Education should refrain from taking part in politicians' campaigns, and reminded them of department order on prohibited acts during the election period. (LIST: 2019 election-related bans)
"It is very, very clear in the Constitution that employees belonging to the civil service like us must behave and exhibit what is described as political neutrality. We are insisting on political neutrality on the part of our employees," Briones said.
She added DepEd officials are also barred from using their positions of authority to influence teachers and non-teaching personnel to support candidates or political parties.
"Voting is the right of every citizen but there are prohibited acts…. Campaigning is another matter altogether. Persuading and the use of democratic power to compel others to vote for candidates – that is not allowed," Briones said.
The Commission on Elections (Comelec) officially marked the start of the 2019 elections, which will run from January 13 to June 12.
What activities are banned? According to DepEd Order No. 48 issued on November 13, 2018, prohibited activities include the following:
Forming groups to solicit votes and campaign for or against a political party or candidate
Making speeches, commentaries, announcements, or holding interviews for or against a party or candidate
Creating, distributing, or displaying campaign materials
"Directly or indirectly" gathering contributions for political purposes
Wearing campaign materials bearing names of politicians or political parties, expect as authorized by Comelec
Being a watcher for a candidate or political party during elections
Using government resources including personnel, property, and time for political purposes
DepEd Undersecretary Nepomuceno Malaluan, however, clarified that DepEd teachers and employees were still allowed to express their views. Citing Comelec rules, he said employees can still express their stand on political problems or issues and mention candidates and political parties they support – but not to the point of "electioneering."
"It is when the actions already mount to expressed solicitation or promotion, or if it is intimately connected with one's right to vote – that seems to be the [line] drawing between electioneering and what can be done still by public officials or employees," Malaluan said.
Sanctions faced: Briones said DepEd employees were informed early on of the prohibited activities and would face sanctions if they violate the rules.
She also said that the policy did not target any particular poltical group or individuals. The rules, Briones said, were based on civil service and Comelec rules, which would also apply to other government agencies.
On Tuesday, January 22, DepEd will hold a general assembly with regional directors, assistant regional directors, division superintendents, and other leading central office directors to discuss the issue. – Rappler.com