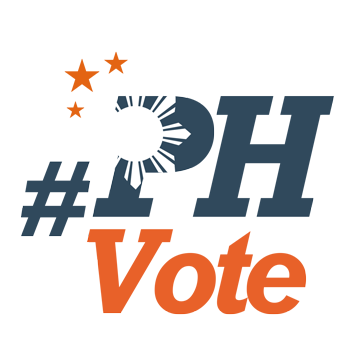 1
#TheLeaderIWant: Romulo Macalintal – from election lawyer to candidate

MANILA, Philippines – Romulo Macalintal is the second election lawyer to seek public office. The first was his good friend, Leila de Lima, who won as senator but became the first opposition figure to be arrested and detained under the Duterte administration.
Macalintal could just be enjoying life at 71, taking morning walks with wife Mila, spending time with his grandchildren, and serving at their parish church while still working as one of the most sought-after counsel by prominent politicians.
But Macalintal decided he will seek office himself in the 2019 midterm elections to champion the causes of senior citizens as well as electoral reforms.
He tells Rappler in an earlier interview that his letters to Senate committees relaying the concerns and complaints of senior citizens and persons with disabilities had gone unheeded that he wants to act on them himself.
The same goes with electoral reforms, having seen the need for as an election lawyer.
Macalintal has lawyered for Vice President Leni Robredo, former president now Speaker Gloria Macapagal-Arroyo, and boxing icon Senator Manny Pacquiao, among others.
He is firm in saying that he has kept his relations with all his clients professional, avoiding any personal entanglements that could make him beholden to them. In fact, he would always say, he politely turned down then Arroyo's several offers to appoint him to various government posts, including being chairman of the Commission on Elections (Comelec), during her administration.
While he has kept his political opinions and biases to himself as an election lawyer, Macalintal is now expected to tell the public his views on national issues, such as those involving the country's most popular senior citizen, President Rodrigo Duterte.
Since filing his certificate of candidacy in October last year, he's had a busy schedule introducing himself as Candidate Macalintal. He says some of his friends do not even know that he is running for senator.
The recent survey results reflect this: Macalintal is very far from the Magic 12.
Macalintal is undeterred and takes inspiration from Robredo's historic "from one percent to Vice President" achievement.
Can he replicate this feat?
Tune in to our interview with Macalintal on Tuesday, January 15, at 7 pm. – Rappler.com
In these changing times, courage and clarity become even more important.
Take discussions to the next level with Rappler PLUS — your platform for deeper insights, closer collaboration, and meaningful action.
Sign up today and access exclusive content, events, and workshops curated especially for those who crave clarity and collaboration in an intelligent, action-oriented community.
As a bonus, we're also giving a free 1-year Booky Prime membership for the next 200 subscribers.
You can also support Rappler without a PLUS membership. Help us stay free and independent by making a donation: https://www.rappler.com/crowdfunding. Every contribution counts.