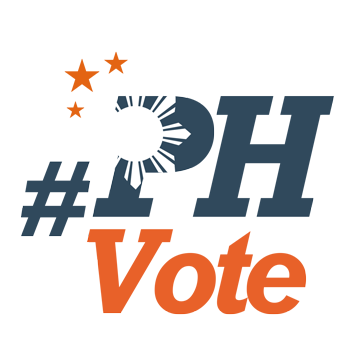 1
In new ad, Imee Marcos 'dabs' and rides it out with Sara Duterte

MANILA, Philippines – Ilocos Norte Governor Imee Marcos's latest political advertisement prominently features none other than President Rodrigo Duterte's influential eldest daughter.
In the 30-second video, Davao City Mayor Sara Duterte takes Marcos for a ride in her white Yamaha bike. Both ladies, wearing matching black leather jacket and vest over red tops, stop by a gas station where they slam politicking and call for governance that "puts people first."
The video was posted on Wednesday evening, January 16, on Marcos' official Facebook page.
Marcos, who comes from the northern province of Ilocos Norte, speaks Bisaya for the entire duration of the video – the language of the younger Duterte and her powerful father.
"Isantabi ang pulitiko at bangayan, taong bayan dapat ang una (Set aside politics and arguments, the people should come first)," quips Marcos.
The Ilocos governor and eldest daughter of the late strongman Ferdinand Marcos showed her more chipper side in an early part of the video where she energetically slaps an "i-suspend ang VAT (value-added tax)" (suspend VAT) sign on gasoline station equipment.
She then gamely does the "dab" dance as she proclaims, "Dapat aksyon at solusyon agad!" (Action and solutions first!)
As for Duterte, she tells viewers that for every problem, there is an "#ImeeSolusyon."
Towards the end, she "interrupts" Marcos to say, "Ang daldal Talaga pero number 1 ka sa akin!" (She's so talkative but she's number one to me!)
Marcos is part of the senatorial slate of the Davao City Mayor's regional senatorial slate. – Rappler.com
We keep you informed because you matter
We tell you the stories that matter. We ask, we probe, we explain.
But as we strive to do all this and speak truth to power, we face constant threats to our independence.
Help us make a difference through free and fearless journalism. With your help, you enable us to keep providing you with our brand of compelling and investigative work.
Joining Rappler PLUS allows us to build communities of action with you. PLUS members will receive our editorial newsletters and industry reports, get to join exclusive online conversations with our award-winning journalists, and be part of our monthly events.
Make your move now. Join Rappler PLUS.