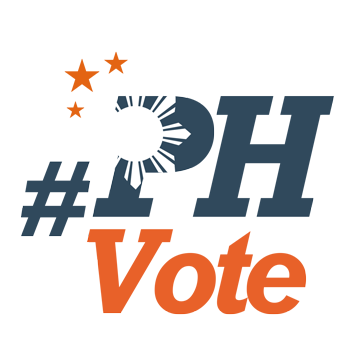 1
Why run with Imee Marcos, Bong Revilla? Manicad says he's 'focused on issues'

MANILA, Philippines – A journalist running in the same slate as a dictator's daughter and politicians charged with graft and plunder?
This is the reality that former television anchor and reporter Jiggy Manicad now faces given his membership in the Hugpong ng Pagbabago (HNP) regional slate – a slate that includes Ilocos Norte Governor Imee Marcos and two ex-senators accused of pocketing pork barrel, Ramon "Bong" Revilla Jr and Jinggoy Estrada.
Manicad, in an interview with Rappler on Tuesday, February 5, was asked how he would respond to observations that his membership in such a slate appears to contradict what he stood for as a journalist.
His first response was, he and the other HNP slate members don't really get to interact anyway.
"Most of the time, hindi rin kami nagkikita kasi mayroon akong ibang events na ginagawa and hindi talaga nagtutugma 'yung schedule," he said.
(Most of the time, we don't see each other because I have other events and our schedules just don't match.)
Pressed for a more direct response, Manicad said he hoped people would focus on "issues" and not on "personalities" when it comes to assessing his senatorial bid.
"Mayroon tayong ideal sense na kung ano yung gusto natin – pero ang ano natin, ako kasi ang focus ko hindi yung personalities na kasama ko eh ang focus ko kasi yung issue na pwede ko dalhin at madadala ko," he said.
(We have an ideal sense of – what we want – mine focus is not on the personalities I am with but on the issues I can bring up and champion.)
Manicad, who is running as an independent candidate though he is a member of the HNP slate, said he had no say on who the members of the slate would be, comparing HNP to a "family" he was born into.
Manicad belongs to one of two HNP slates, specifically the 13-member "Davao slate." HNP is the regional political party of presidential daughter and Davao City Mayor Sara Duterte.
The slate includes Imee Marcos, the eldest daughter of the late strongman Ferdinand Marcos, who has refused to apologize for human rights abuses and corruption during his regime, and has advised Filipinos to "move on."
The Ombudsman is investigating the Ilocos Norte provincial government, run by Marcos, for alleged misuse of tobacco funds, funds intended to help tobacco farmers.
Also in the slate with Manicad are Revilla and Estrada, both charged with plunder and graft in connection with the multi-billion-peso pork barrel scam. Estrada was released on bail in 2017. Revilla was acquitted of plunder just last December 2018. (WATCH: How Bong Revilla got away) – Rappler.com
In these changing times, courage and clarity become even more important.
Take discussions to the next level with Rappler PLUS — your platform for deeper insights, closer collaboration, and meaningful action.
Sign up today and access exclusive content, events, and workshops curated especially for those who crave clarity and collaboration in an intelligent, action-oriented community.
As a bonus, we're also giving a free 1-year Booky Prime membership for the next 200 subscribers.
You can also support Rappler without a PLUS membership. Help us stay free and independent by making a donation: https://www.rappler.com/crowdfunding. Every contribution counts.