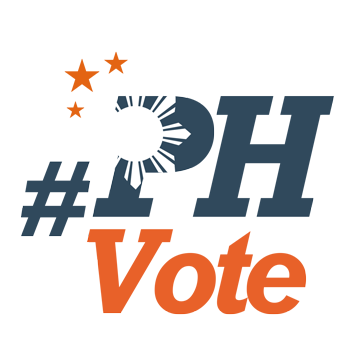 63
IN NUMBERS: Candidates for Senate 2019

MANILA, Philippines – The race to the Senate in the May 13, 2019, midterm elections is more competitive than ever. The senatorial aspirants officially kicked off their campaigns on Tuesday, February 12.
With a big field of candidates, what characteristics are common among them?
How many have had experience in government? Which ones are running for the first time? What party or slate has the most number of candidates? Rappler looks at the numbers that define the candidates in the 2019 midterm elections.
A total of 62 hopefuls are vying for 12 Senate seats. This year's race has the highest number of candidates since the 2010 polls, when 61 bets ran. (READ: What to expect as the 2019 campaign period for national bets begins)
There are 51 male candidates and 11 female candidates.
Among them are 7 reelectionists looking for a second term in the Senate, while 7 candidates are seeking a Senate comeback.
Eight candidates who ran but never won in Senate races since 1987 are trying again in 2019.
Meanwhile, 40 candidates are running for senator for the first time in their political career. Twelve of them are part of either the opposition slate or any of the 3 administration line-ups. At least 8 first-time Senate bets have held local posts.
Six candidates have held appointive posts or served in the Duterte administration before they launched their Senate bids.
Four candidates have held appointive posts in previous administrations, but have yet to hold elective posts.
Thirteen candidates are incumbent or former members of the House of Representatives.
Explore the common characteristics of the 2019 senatorial candidates in the gallery below. Click on a category to display the Senate bets who belong to it.
Category selected: All Candidates



























































Professions
According to their certificates of candidacy (COC), 19 candidates were lawyers, the most for any profession. Businesspersons came in second, with 13 candidates. The 7 reelectionist bets wrote their profession as senator in their COCs.
The rest are from various sectors, from the sciences to the media, from accountancy to community-organizing. Some declared two or more occupations in their COCs.
(For this story, the professions of two substitute candidates from the Katipunan ng Demokratikong Pilipino party are as follows: lawyer Glenn Chong and civil society group leader Rodolfo Javellana Jr. The COCs they filed in November 2018 as substitute candidates have yet to be obtained by Rappler.)
Party affiliation, Senate slates
The Labor Party Philippines (aka Workers and Peasants Party or Partido ng Manggagawa at Magsasaka) fielded the most bets, with 8 candidates.
Meanwhile, 17 bets were independent, or do not belong to a party.
However, the administration and opposition camps brought together candidates from different parties for their respective senatorial slates in 2019.
There are 4 senatorial slates put forward by the administration and its allies.
The party of President Rodrigo Duterte, PDP-Laban, has 5 candidates.
Hugpong ng Pagbabago (HNP), the party of presidential daughter Sara Duterte, has two Senate slates. The first one consists of the 8 bets it will endorse nationwide, while the second HNP list contains the 13 senatorial candidates it will endorse in the Davao Region.
President Duterte has his own slate, called "Du It Pilipinas" which has 11 candidates.
Meanwhile, the opposition is backing "Otso Diretso," with 8 candidates from the Liberal Party and allied parties. – with interns Jaime Babiera, Christian James Concepcion, Gethsemani Cindy Gorospe, and Ann Rei Conte/Rappler.com
In these changing times, courage and clarity become even more important.
Take discussions to the next level with Rappler PLUS — your platform for deeper insights, closer collaboration, and meaningful action.
Sign up today and access exclusive content, events, and workshops curated especially for those who crave clarity and collaboration in an intelligent, action-oriented community.
As an added bonus, we're also giving a free 1-year Booky Prime membership for the next 200 subscribers.
You can also support Rappler without a PLUS membership. Help us stay free and independent by making a donation: https://www.rappler.com/crowdfunding. Every contribution counts.