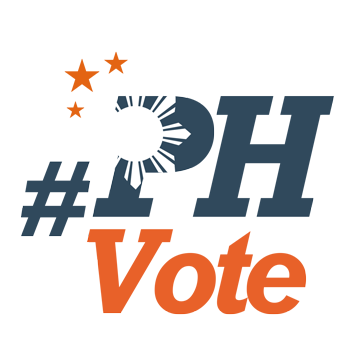 1
Senate bets oppose removal of term limits, cha-cha for Duterte reelection

MANILA, Philippines – Senatorial candidates opposed the removal of politicians' term limits in office, as well as amending the Constitution to allow President Rodrigo Duterte to seek a longer stay in office.
Candidates were asked where they stood on lifting term limits and changing provisions of the charter on Sunday, February 17, during the "fast talk" segments of "Harapan 2019: The ABS-CBN Senatorial Town Hall Debate."
On removing term limits, the following candidates replied:
Bam Aquino: "Hinding hindi po." (No-no.)
Samira Gutoc: "No. Term limits should be imposed."
Glenn Chong: "Hindi. Mga abusado karamihan. Dapat may term limits kasi kung tatanggalin mo, unli ang abuso." (No. Many of them are abusive. There should be term limits because if you remove them, there will be unli abuses.)
Willie Ong: "Kailangan mayroong term limits para 'di maabuso." (There's a need to have term limits to prevent abuse.)
On carrying out charter change to allow Duterte to run for another term, the following bets replied:
Florin Hilbay: "Hindi. Ang kontrata niya sa mga Pilipino ay hanggang 2022 lamang." (No, his contract with the Filipino people is until 2022 only.)
Chel Diokno: "No na no na no ako sa cha-cha." (I'm against, against, against, cha-cha.)
Ong: "Hindi po. Sinabi naman niya na isang term lang siya." (No. He said he would only have one term.)
Francis Tolentino: "Sinabi na po ni Pangulong Duterte na 'di na siya magtatagal (President Duterte already said that he would not stay) any minute longer when his term ends in 2022."
The House of Representatives approved a draft federal constitution that seeks to remove the term limits for members of Congress, which are stated under Sections 4 and 7 of the 1987 Constitution.
Meanwhile, the draft federal charter proposed by the Consultative Committee formed by President Duterte allows senators and representatives to have one reelection. (READ: Highlights of Consultative Committee's draft constitution)
Federalism, constituent assembly
Senatorial candidates, however, were divided on the issues of shifting to federalism, among President Duterte's initiatives, and constituent assembly as a mode to amend the 1987 Constitution.
Aquino: "Hindi po." (No.)
Diokno: "Hindi po, ayoko ng federalism dahil parang 'di naman niya maa-address ang talagang tunay na problema ng bayan: problem ng pagkain, trabaho, kalayaan , katarungan." (No, I am not in favor of federalism because it doesn't seem like it can address the real problems of the country: problem of food, jobs, freedom, and justice.)
Hilbay: "Magastos, 'di kailangan." (It's expensive, not necessary.)
Gutoc: "No, ma'am. Not now. Sikmura bago pulitika (Food security before politics)."
Chong: "Yes, with reservations.... Taxing jurisdiction should be limited to only two."
Ong: "Oo, p'wede natin subukan kung makakatulong sa bayan natin." (Yes, we can try if it could help the country.)
Tolentino: "Opo." (Yes.)
On the issue of constituent assembly, only Chong opposed it among all the candidates who were asked.
Chong: "Hindi, wala akong tiwala sa mambabatas." (No, I don't trust lawmakers.)
Hilbay: "Yes, kung kakailanganin (if needed)."
Diokno: "Kung magpapalit po tayo ng Konstitusyon ay dapat constituent assembly." (If we will amend the Constitution, it should be through constituent assembly.)
Ong: "Yes, kung babaguhin 'yung Constitution." (Yes, if we will write a new constitution.)
Tolentino: "Opo." (Yes.)
Federalism is dead in the 17th Congress. The House approved the Arroyo-backed measure that seeks to amend the 1987 Constitution. The counterpart measure, however, is stuck in the Senate committee level, with senators opposing it. (READ: 'Dead on arrival': Senate leaders reject Arroyo's draft charter)
If the measure doesn't get approved before the 17th Congress adjourns in June, bills would have to be refiled in the 18th Congress starting July. – Rappler.com