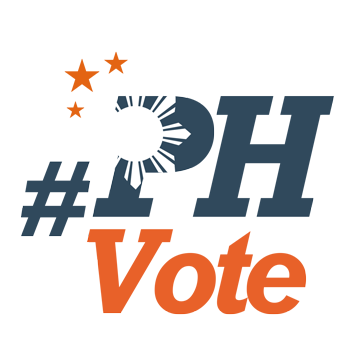 1
Poll watchdog asks Comelec to look into Duterte Youth's party list campaign

MANILA, Philippines – National Youth Commission (NYC) chief Ronald Cardema should resign or file a leave of absence from his post during the ongoing election period to avoid any conflict of interest as chairman of the party-list group Duterte Youth, an election watchdog said.
In a statement Thursday, February 21, Kontra Daya urged the Commission on Elections to investigate Cardema's current involvement in the party-list group, saying the poll body should check for any use of government funds or conflict of interest in his position.
Cardema was head of Duterte Youth before his appointment to the NYC. His wife Ducielle Suarez and his relative, Elizabeth Cardema, are the group's first and fifth nominees, respectively, for the party list.
"During the campaign period, it would do well for Ronald Cardema to take a leave of absence or resign from his position as NYC chair…. Of course, he would still need to explain whether or not government funds and resources have been used to help in the ongoing campaign of Duterte Youth," the group said.
Under the Omnibus Election Code, government officials in the civil service are prohibited from partaking in political activity during the election season.
"He cannot hold on to his government position and ignore the glaring controversy," Kontra Daya said.
The poll watchdog earlier questioned the advocacies of Duterte Youth, saying they did not seem to truly represent the concerns of the youth.
"How can the Duterte Youth represent the marginalized and underrepresented when its main movers are already part of government? On a related note, is Duterte Youth really representing the interest of the youth or just the Cardema family considering that its chair and two nominees are all related?" Kontra Daya said.
Cardema recently found himself in hot water after he proposed that "all rebellious anti-government scholars" should have their government scholarships removed. He specified students who were allied with the Communist Party of the Philippines, New People's Army, and National Democratic Front.
The proposal was met with swift backlash, with no less than Malacañang thumbing it down.
Meanwhile, Vice President Leni Robredo and several senators already rejected Cardema's proposal.
Justice Secretary Menardo Guevarra and Education Secretary Leonor Briones also spoke out against it. Guevarra said universities "should be proud that they are producing young people who are socially aware," while Briones said part of an education is encouraging students to think critically about issues. – Rappler.com
We keep you informed because you matter
We tell you the stories that matter. We ask, we probe, we explain.
But as we strive to do all this and speak truth to power, we face constant threats to our independence.
Help us make a difference through free and fearless journalism. With your help, you enable us to keep providing you with our brand of compelling and investigative work.
Joining Rappler PLUS allows us to build communities of action with you. PLUS members will receive our editorial newsletters and industry reports, get to join exclusive online conversations with our award-winning journalists, and be part of our monthly events.
Make your move now. Join Rappler PLUS.