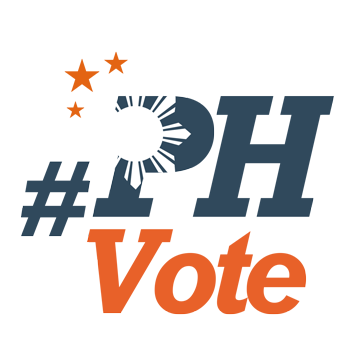 2
LGBT youth on choosing candidates: 'Mambabatas, hindi mambabastos'

MANILA, Philippines – Sam Cruz has fought hard for what he hopes would be the passage of a bill prohibiting discrimination on the basis of sexual orientation or gender identity or expression (SOGIE). He is vice president of the University of the Philippines (UP) Babaylan, the first LGBTQ+ student organization in the country.
But since the 17th Congress has gone on recess and will resume only briefly from May 20 to June 7, 2019, Cruz knows chances to see the bill become law are slim. Unlike the House of Representatives, the Senate has yet to pass its version after debating on it 2016. (READ: The long road to an LGBT anti-discrimination law)
And so Cruz only has one question for candidates seeking a seat in Congress: Will you fight for us too?
Cruz says LGBT youth want senatorial and party-list candidates to know that they are looking for politicians who would champion the rights of marginalized groups such as LGBTQs and women. He says discrimination still happens, as many of his peers are catcalled and harassed on the streets.
He is one of around 32.9 million millennial and Generation Z voters, aged 18 to 39 years old, registered for the 2019 midterm elections. That number makes for more than half or 53.2% of the voting population expected to take part in the upcoming polls.
"Panahon na para lumaban para sa mga ganitong klaseng diskriminasyon. Kailangan natin ngayon ng mga tunay na mambabatas at hindi mga mambabastos," Cruz said at the Safe Public Spaces campaign event on Tuesday, March 5. (READ: Comelec: You want change? Register to vote)
"Kailangan natin ng mga taong talagang tumulong sa ating komunidad at talagang magpapakita ng nararapat para sa LGBTQ+ community, para sa women, at siyempre para sa lahat ng mga Pilipino ngayon," he added. (READ: Where do 2019 senatorial bets stand on key national issues?)
(Now is the time to fight against this kind of discrimination. What we need now are those who will make laws, not disrespect [people]. We need people who will truly help communities and give what is due the LGBTQ+ community, women, and all Filipinos.)
Time to choose
For Cruz, the campaign period is the perfect time to see if those running for a seat in Congress are interested in pushing for the rights of LGBT youth and women. He shares that what he has seen so far has left him unsatisfied.
"I feel like it has been an overlooked issue. There are big issues like the economy, security of tenure, and contractualization, but it is sometimes forgotten that issues of empowerment, non-discrimination, and gender equality are also important," he said in Filipino.

Institute for Politics and Governance executive director Arline Santos echoes this and urges youth groups to choose candidates who would fight for gender equality.
"The upcoming midterm election is our chance to produce more champions against catcalling, stalking, and other acts of gender-based violence against our fellow citizens," she said during the event.
Cruz says discussions with his peers show that only one candidate so far has taken a clear and vocal stand against discrimination: opposition candidate and Marawi civic leader Samira Gutoc.
He says Gutoc is fiercely for peace, for women empowerment, and against discrimination.
Time to study
Cruz urges youth voters to scrutinize candidates according to the measures they propose and how these would truly benefit communities.
"Huwag tayo magpatalo sa gaano siya kagaling magsalita, gaano siya kasikat. Kilatisin natin 'yung mga polisiya at plataporma nila kasi at the end of the day tayo rin 'yung mahihirapan, tayo 'yung papasan ng pagtanda natin. Tayo 'yung makakaranas ng pagkakamali ng mga administrasyon ngayon," he said.
(Let's not fall for those who speak well, who is most popular. Let's scrutinize candidates' policies and platforms because at the end of the day we will be the one to have a hard time…we will be the ones to carry the burden when we grow older. We will be the ones to pay for the mistakes of the current administration.) – Rappler.com
In these changing times, courage and clarity become even more important.
Take discussions to the next level with Rappler PLUS — your platform for deeper insights, closer collaboration, and meaningful action.
Sign up today and access exclusive content, events, and workshops curated especially for those who crave clarity and collaboration in an intelligent, action-oriented community.
As an added bonus, we're also giving a free 1-year Booky Prime membership for the next 200 subscribers.
You can also support Rappler without a PLUS membership. Help us stay free and independent by making a donation: https://www.rappler.com/crowdfunding. Every contribution counts.