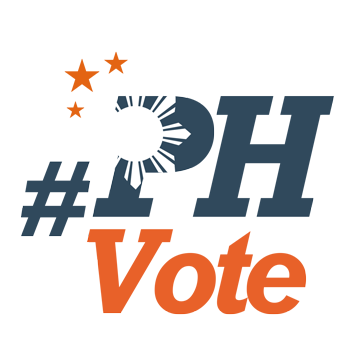 1
As fuel prices rise, Angara says TRAIN law 'benefitted millions of families'

MANILA, Philippines – Reelectionist Senator Juan Edgardo Angara, who sponsored the government's Tax Reform Acceleration and Inclusion (TRAIN) Law, defended the measure amid an increase in fuel prices in the country.
Angara said the law, which increased most Filipinos' take-home pay in exchange of higher excise taxes on fuel, cars, and sugar-sweetened beverages, brought positive changes.
"When you criticize TRAIN [law], how come they don't talk about the income tax exemption of P250,000 which benefitted millions of families? And no one talks about the estate tax, about the simplification of the tax code," Angara said in an interview with CNN Philippines.
Critics and analysts said TRAIN's excise taxes also hastened the rise of prices, which greatly affect the poor. (READ: Dissecting TRAIN's impact on our incomes)
But for Angara, the law should not be blamed for the high inflation last year, as the price of crude oil doubled worldwide.
"You can't deny it, that's a matter of fact, just check prices and you know prices of gasoline and petroleum products [have] gone up. Whether it's due to the TRAIN law, it's a different debate," Angara said.
"You ask 10 economists, 9 out of 10 will tell you [it's] because of global demand…. Siyempre gustong gamitin yan ng ibang partido o indibidwal for political benefit (Of course, many parties and individuals would want to use the issue for political benefit.). I can't blame them," he added.
Many senatorial candidates slammed the law, as they vowed to push for its repeal or suspension should they win. At the time of high inflation, many lawmakers, including Angara, have called for its suspension but the Duterte administration rejected it.
Meanwhile, Angara also denied he is skipping debates to avoid the issue, saying he already answered the same questions before. (READ: #AnimatED: Candidates avoid debates to avoid scrutiny)
"I don't think that's true…. It's just a lot of these questions have been asked before and have been answered already…..so if there are new questions, I have to answer," he said.
Angara is part of both the senatorial slates of President Rodrigo Duterte and presidential daughter, Davao City Mayor Sara Duterte-Carpio. – Rappler.com
In these changing times, courage and clarity become even more important.
Take discussions to the next level with Rappler PLUS — your platform for deeper insights, closer collaboration, and meaningful action.
Sign up today and access exclusive content, events, and workshops curated especially for those who crave clarity and collaboration in an intelligent, action-oriented community.
As an added bonus, we're also giving a free 1-year Booky Prime membership for the next 200 subscribers.
You can also support Rappler without a PLUS membership. Help us stay free and independent by making a donation: https://www.rappler.com/crowdfunding. Every contribution counts.