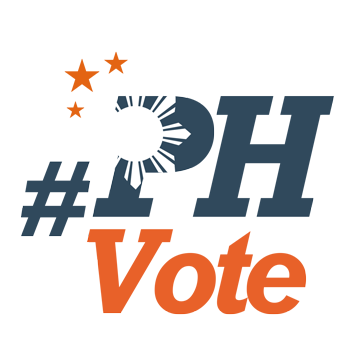 1
Give incentives to companies helping poor LGUs – Otso Diretso

MANILA, Philippines – Otso Diretso candidates propose giving incentives to companies that expand to the provinces and to modernize the agricultural sector as ways to decentralize wealth in the Philippines.
Senatorial bets Gary Alejano, Chel Diokno, Samira Gutoc, and Florin Hilbay were asked in a business forum held on Monday, March 18, what they propose to do to "balance the source of revenue and distribution in the country," since most of it are generated at the National Capital Region (NCR)
The Otso Diretso candidates spoke before executives part of the Financial Executives Institute of the Philippines, Management Association of the Philippines, Makati Business Club, and the Philippine Chamber of Commerce and Industry gathered at the posh Makati Shangri-La hotel.
Hilbay suggested giving tax breaks to companies that will not only open branches in the provinces, but also create business models that would respond to the needs of the poorest communities. (READ: Social entrepreneurship: Ending poverty from the bottom up)
"In the private sector, you can also have some sort kind of affirmative action program such that industries or corporations who decide to do business with disadvantage localities can get special tax breaks… in which corporations would have reasons to go outside Metro Manila because there are incentives available to them," said Hilbay.
The former solicitor general likewise proposed the government introducing a "weighing mechanism" so that disadvantaged local governments would be given more share under the national budget.
"So for example, there would be an identification of local governments so they can get an extra 5% or 2% from the national government. And that's a kind of a weighing mechanism that can be an objective pattern in determining which types of local governments need help," said Hilbay.
Diokno also said it is crucial that farmers, whom he called as the "poorest of the poor," be empowered by the government by modernizing the agricultural sector. (READ: Poor agricultural growth? Increase our budget – Piñol)
"I'm not in favor of federalism but I am in favor of giving more power to our local governments, giving them the resources, the skills, the know-how to really work with the people on the ground. That's a very important part of our agenda," said the human rights lawyer.
Move seat of gov't, open more jobs in provinces
Meanwhile, Gutoc suggested making more white-collar jobs available in the provinces.
"White-collar jobs are mostly [in] NCR. I was imagining that we have a lot of sub-companies, major companies of course are NCR-based, but we could also have our own sub-units, outlets in the islands in Mindanao especially, expand them to have branches outside of NCR," said the civic leader from Marawi City.
Gutoc also proposed creating the necessary infrastructure to make use of of still-untapped resources in Mindanao, like its water supply. (READ: FAST FACTS: Mindanao, the Philippines' food basket)
"So a lot of resources are in the provinces, especially in the island of Mindanao. But we're not creating the logistical environment," she said.
As for Alejano, the former mutineer-turned-Magdalo congressman wants the seat of government transferred outside of NCR. He argued doing so would lead to economic opportunities to rise in the provinces.
"I think we need to provide economic opportunities outside Metro Manila. We need to mandate local government units to come up with longterm master development plans so that it would be ready to receive economic activities," said Alejano. – Rappler.com
In these changing times, courage and clarity become even more important.
Take discussions to the next level with Rappler PLUS — your platform for deeper insights, closer collaboration, and meaningful action.
Sign up today and access exclusive content, events, and workshops curated especially for those who crave clarity and collaboration in an intelligent, action-oriented community.
As a bonus, we're also giving a free 1-year Booky Prime membership for the next 200 subscribers.
You can also support Rappler without a PLUS membership. Help us stay free and independent by making a donation: https://www.rappler.com/crowdfunding. Every contribution counts.