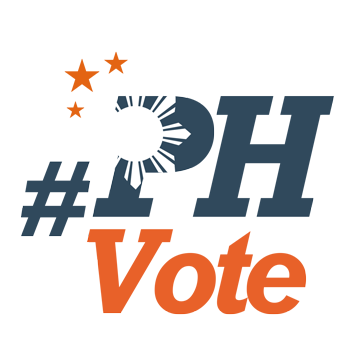 1
Campaign Convos: Rappler reporters' 2019 campaign podcast

MANILA, Philippines – Rappler's campaign reporters bring you a podcast to help you make sense of the 2019 elections – Campaign Convos.
You'll be hearing from us: Pia Ranada (covering Hugpong ng Pagbabago), Camille Elemia (covering PDP-Laban), and Mara Cepeda and Lian Buan (covering Otso Diretso).
We'll dissect the hottest issues, take you to campaign rallies, and give you a peek into what it's like to cover the crazy world of Philippine elections!
Subscribe to Rappler podcasts on iTunes and Spotify
Episode 1: Sara Duterte and honesty
What did Sara Duterte mean when she said honesty is a non-issue? Why is Malacañang so hesitant to make a stand on honesty? Rappler's Lian Buan and Pia Ranada discuss the issue.
Episode 2: Comparing Hugpong ng Pagbabago and Otso Diretso campaigns
This episode has two parts. In the first part, Otso Diretso campaign reporter Mara Cepeda and Hugpong ng Pagbabago campaign reporter Pia Ranada dissect the campaign elements of the two senatorial slates. In the second part, they talk about the most charismatic and controversial Otso Diretso and Hugpong ng Pagbabago candidates.
Episode 3: Explaining Bong Go's rise in the surveys
Unprecedented support of a no-holds-barred President and vast resources have led to Go's unprecedented rise in pre-election surveys. Listen to Rappler reporters Paterno Esmaquel II and Pia Ranada discuss the Duterte aide's campaign.
Episode 4: Skip the gimmicks – We assess senatorial candidates based on platform
This podcast comes in two parts. Rappler's 4 campaign reporters cut through the gimmickry and showbiz of senatorial candidates and assess them based on their platform and track record. What specific laws do candidates want to pass? Are their promises realistic?
Episode 5: Anthony del Rosario on HNP's 2022 plans, locking horns with Alvarez
This episode comes in two parts. Rappler reporter Pia Ranada speaks with HNP secretary-general and Davao del Norte Governor Anthony del Rosario about what this means for the regional party, with the 2022 national elections in the horizon.
– Rappler.com
We keep you informed because you matter
We tell you the stories that matter. We ask, we probe, we explain.
But as we strive to do all this and speak truth to power, we face constant threats to our independence.
Help us make a difference through free and fearless journalism. With your help, you enable us to keep providing you with our brand of compelling and investigative work.
Joining Rappler PLUS allows us to build communities of action with you. PLUS members will receive our editorial newsletters and industry reports, get to join exclusive online conversations with our award-winning journalists, and be part of our monthly events.
Make your move now. Join Rappler PLUS.