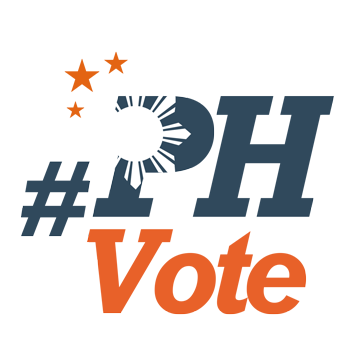 1
Watchdogs to Comelec: Be 'proactive' and probe Bong Go fire visits

MANILA, Philippines – Election watchdogs on Tuesday, March 19, called on the Commission on Elections (Comelec) to be "proactive" and investigate possible cases of vote-buying involving administration senatorial candidate Bong Go.
An exclusive report by Rappler found that the cash assistance was given by Go's camp, either during or right after Go paid fire surivivors a visit. The senatorial candidate's visit included delivering his speech, where he mentioned his commitment to helping Duterte and his anger at corrupt officials.
Comelec spokesman James Jimenez earlier said Go's donations to fire victims in separate visits to Makati and Manila may count as vote-buying even if the senatorial candidate did not explicitly solicit votes at the time.
Legal Network for Truthful Elections (Lente) called on the poll body to investigate the matter as soon as possible as a bid to deter other candidates and their supporters from doing the same.
"Vote buying is a perennial problem in our elections…. Lack of accountability is one of the contributing factors to this. Hence, Comelec should be proactive in investigating this incident so that people would be deterred because someone is being investigated," Lente project director Breeza Rosales told Rappler in a text message.
Election watchdog Kontra Daya echoed this, saying there was reason to investigate Go not just for vote-buying but also for possibly using government funds and resources for his campaign.
"Concerned citizens and groups have sent us evidence of these in the past which became the bases for our past statements. That media have been reporting on Go's style of campaigning should be a major reason for Comelec to investigate motu propio," Kontra Daya convenor Danilo Arao told Rappler in a text message Tuesday night.
"It is imperative for Comelec to investigate lest it be accused of favoring certain political parties and interests," Arao said.
The Omnibus Election Code defines vote-buying as giving, offering, or promising "money or anything of value...in order to induce anyone or the public in general to vote for or against any candidate."
This was not the first time Go was called out for possibly using government resources. Opposition senatorial candidate Gary Alejano earlier said local government funds were supposedly used to pay for Bong Go t-shirts. (READ: DILG against using gov't funds for Bong Go shirts)
Responding to the issue, Malacañang said it doubted Go would face any charges for vote-buying. Presidential Spokesperson Salvador Panelo added there was no way Go's cash assistance could be construed as inducing voters to vote for him, since they were meant to assist fire victims.
Arao disagreed with this, saying if Go really wanted to help, he could've done so "indirectly, discreetly, and anonymously."
"More than the legality, Panelo and Go should be reminded of the impropriety of a candidate giving out cash during an election campaign.... That he (Go) has chosen to do so brazenly makes him prone to accusations of vote-buying," Arao added.
Jimenez said for any candidate to be held liable for vote-buying, a private complainant must file a complaint, which would serve as the Comelec's basis for its own complaint. – Rappler.com
We keep you informed because you matter
We tell you the stories that matter. We ask, we probe, we explain.
But as we strive to do all this and speak truth to power, we face constant threats to our independence.
Help us make a difference through free and fearless journalism. With your help, you enable us to keep providing you with our brand of compelling and investigative work.
Joining Rappler PLUS allows us to build communities of action with you. PLUS members will receive our editorial newsletters and industry reports, get to join exclusive online conversations with our award-winning journalists, and be part of our monthly events.
Make your move now. Join Rappler PLUS.