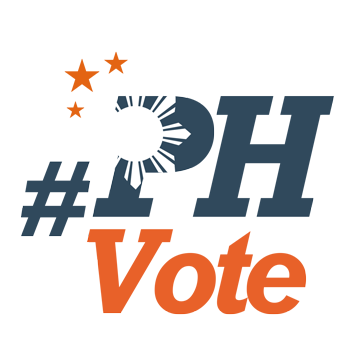 1
Gwen Garcia joins Sara Duterte, Hugpong ng Pagbabago campaign in Cebu

CEBU, Philippines – Cebu gubernatorial bet Gwen Garcia hitched her wagon to Hugpong ng Pagbabago's (HNP), joining the administration-allied slate as they campaigned in Liloan, Cebu, on Friday, March 22.
The incumbent congresswoman is running for governor – a post she previously held for 9 years – under the banner of President Rodrigo Duterte's political party, PDP-Laban. She sat onstage beside HNP chairperson and Davao City Mayor Sara Duterte.
Liloan was the slate's 3rd stop in its 2-day tour of Cebu, the country's most vote-rich province with 3.1 million voters.
Garcia is running against Vice Governor Agnes Magpale. Magpale is the standard-bearer of a local party that's allied with the Nationalist People's Coalition.
In Liloan, HNP forged an alliance with One Cebu, a Cebu political party that is backing Garcia.
Garcia was ordered dismissed from her post as Cebu 3rd District congresswoman by the Ombudsman for grave misconduct in connection with the purchase of a sprawling property for close to P100 million.
She faces graft charges before the Sandiganbayan.
Despite the February 2018 dismissal, then-House Speaker Pantaleon Alvarez did not dismiss Garcia, saying the questionable purchase was made when she was governor.
Members of Congress also say only they have the right to dismiss their fellow lawmakers.
HNP claims to have a hardline stance against corruption.
Garcia is not the only Duterte ally who joined HNP rallies in Cebu as a boost to their bids to unseat opposition Liberal Party (LP) candidates in the province.
Cebu City Vice Mayor Edgar Labella, who is challenging Mayor Tommy Osmeña, an LP ally, hosted Sara and HNP on Thursday, March 21. – Rappler.com
We keep you informed because you matter
We tell you the stories that matter. We ask, we probe, we explain.
But as we strive to do all this and speak truth to power, we face constant threats to our independence.
Help us make a difference through free and fearless journalism. With your help, you enable us to keep providing you with our brand of compelling and investigative work.
Joining Rappler PLUS allows us to build communities of action with you. PLUS members will receive our editorial newsletters and industry reports, get to join exclusive online conversations with our award-winning journalists, and be part of our monthly events.
Make your move now. Join Rappler PLUS.