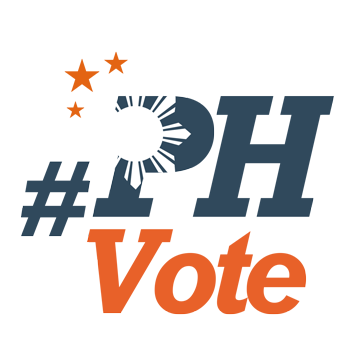 1
Bicol PNP monitoring armed groups in Camarines Sur, Masbate, Albay

LEGAZPI CITY, Philippines – The police and the military in the Bicol region said Wednesday, March 27, they are keeping a tight watch on 3 provinces here as the election fever heats up with the start of the campaign period for local officials.
Brigadier General Arnel Escobal, Philippine National Police Bicol regional director, said they are closely coordinating with the Armed Forces of the Philippines in monitoring the activities of communist insurgents and armed groups hired by politicians.
Escobal said among the 6 provinces of Bicol, they have noted the presence of private political armed groups and communist insurgents in Masbate, Camarines Sur and Albay.
Escobal identified the existing political armed groups in the region are the Arizabal and Villareal groups both operating in Masbate province; Mabulo group in Camarines Sur and the Concepcion group in Albay.
Campaigning for those running for local positions begins on Friday, March 29.
During the Wednesday media briefing, Bicol PNP also presented a Comelec gun ban accomplishment report, displaying a trove of 612 firearms they have recovered so far during the election period prohibition.
Comelec regional director Noel Pipo was also present during the briefing at the Camp General Simeon Ola, where they displayed 3 long tables filled with different guns collected from January 13 to March 26.
Based on the report of the Regional Election Monitoring Action Center (Remac), 477 of the firearms were surrendered by the owners, 54 of which were local candidates. These are in police custody for safekeeping.
The rest of the guns were confiscated during police operations, including checkpoints, buy bust, and Operation Katok.
Also confiscated were 3 hand grenades; 22 deadly weapons and 1,096 pieces of assorted ammunition. The police also arrested 99 persons for violating the prohibition of carrying firearms during the election period
The election gun ban will be enforced until June 12, 2019. Escobal said that during the gun ban, licensed gun owners are restricted from carrying or transporting their firearms outside their residence. – with a report by Mavic Conde/Rappler.com
In these changing times, courage and clarity become even more important.
Take discussions to the next level with Rappler PLUS — your platform for deeper insights, closer collaboration, and meaningful action.
Sign up today and access exclusive content, events, and workshops curated especially for those who crave clarity and collaboration in an intelligent, action-oriented community.
As an added bonus, we're also giving a free 1-year Booky Prime membership for the next 200 subscribers.
You can also support Rappler without a PLUS membership. Help us stay free and independent by making a donation: https://www.rappler.com/crowdfunding. Every contribution counts.