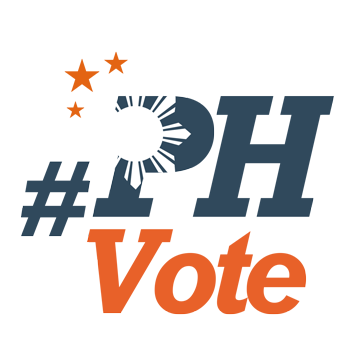 1
Labor Senate bet says illegal Chinese workers should be deported

MANILA, Philippines – Labor leader and senatorial bet Ernesto Arellano said on Monday, April 1, that illegal Chinese workers "should be deported," and should comply with Philippine immigration laws just like overseas Filipino workers (OFWs).
In #TheLeaderIWant interview, Arellano, who is part of the 5-member Labor Win coalition, told Rappler that Chinese workers who do not have permits to work should not be employed. (WATCH: #TheLeaderIWant: Ernesto Arellano on pushing for pro-worker legislation in the Senate)
"Merong adverse effect sa Filipino workers' employment. Marami sa mga Chinese na nandito ay pumasok illegally. Dapat the full force of the law should be applied. Dahil 'pag pumasok ang Filipino workers sa ibang bansa, 'pag sila ay nahuli na pumasok illegally, ide-deport," Arellano said.
(There is an adverse effect on Filipino workers' employment. Many Chinese in the country entered illegally. The full force of the law should be applied. Because when Filipino workers enter illegally in other countries, when they are apprehended, they are deported.)
Industry insiders estimated that there are "easily" around 100,000 to 250,000 Chinese workers in the country, most of them hired through Philippine Online Gambling Operations (POGOs). (READ: How China's online gambling addiction is reshaping Manila)
Arellano attributed the rise of Chinese workers in the Philippines to the warm ties between President Rodrigo Duterte and China, and alleged that it could be a source of corruption.
"Ang problema dito ngayon masyadong naging kampante because of the good relationship between the President of this administration and the Chinese government. So naging kampante. Baka puwede pang naging source of corruption 'yan," the labor leader said.
(The problem here is the complacency because of the good relationship of this administration's President and the Chinese government. That's why they are complacent. It could be a source of corruption too.)
Duterte has been tolerant of the Chinese workers. In February, he said does not favor deporting them, in fears that China might retaliate and deport undocumented Filipino workers too.
Arellano said that Chinese workers should comply with the country's immigration requirements to be allowed to enter and work legally.
"Kapag illegal 'yan, i-deport mo. (If they are illegal, they should be deported.) Then you will allow those Chinese to enter legally. And give them the work in the same way the Filipino workers are given work if they have complete documents going to other countries," he said.
But he said that in granting employment, the preference should be for Filipinos still, and added that the law only allows the hiring of foreign workers if there is a lack of Filipinos qualified for certain posts.
"All things equal, there should be a preference for Filipino workers. That is our right," Arellano said.
"Meron tayong batas na kung walang skilled FIlipino workers na kayang magbigay ng kailangan ng kompanya, puwede siyang kumuha," Arellano said. (We have a law that allows companies to hire foreign workers if there are no Filipino skilled workers for that post.)
In a February Senate hearing on the rising number of Chinese workers, Labor Secretary Silvestre Bello admitted that foreigners enter the country with a tourist visa first. Then, they apply for work permits or visas.
The Philippine government recorded 7.1 million foreign visitors in 2018, with Chinese tourists posting 1.26 million arrivals. The Department of Tourism said China is the "most improved market," with a 29.62% growth rate from 2017.
On work permits, the Department of Labor and Employment had issued 169,893 alien working permits (AEP), of which over 50%, or 85,496, went to Chinese workers. (READ: How China's online gambling addiction is reshaping Manila)
AEPs, valid up to 3 years, are required of foreigners wanting to get a work visa in the country.
Meanwhile, the Bureau of Immigration said it issued 185,000 special work permits (SWPs) from January to November 2018. Of the current valid SWPs, 64,087 of the total 72,010 (about 89%) were given to Chinese. – Rappler.com