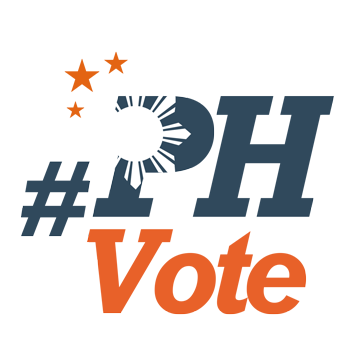 1
Pangilinan: Local leaders supporting Otso Diretso fear retaliation from Duterte gov't

MANILA, Philippines – The lack of local politicians supporting the opposition slate in the upcoming 2019 elections can be attributed to the climate of fear in the country, Otso Diretso campaign manager and Senator Francis Pangilinan said.
In an interview, the Senator said that former allies have been subjected to intimidation and harassment, leaving them with no choice but to not openly support the opposition slate.
"Admittedly, marami sa dating sumusuporta ay takot, iyong mga local leaders (A lot of our local leaders are afraid)," he told Rappler editor-at-large Marites Vitug. "We are actually experiencing a lot of harassment on the ground."
Compared to election sorties by Hugpong ng Pagbabago, Otso Diretso events are seldom hosted nor endorsed by local politicians. They also do not have a wide pool of supporters that join them on stage during these programs.
This visible lack of allies, together with small financial resources and machinery, make the campaign period all the more challenging for the opposition slate. (READ: Win or lose, Otso Diretso bets to push for their advocacies)
The harassment against prospective supporters is something Pangilinan never dealt with in the past elections, adding that he personally talked to politicians who feared of being included in the list of alleged narcopoliticians if they align with Otso Diretso.
Volunteer-focused
These fears are given the tense campaign period leading up to the May 13 polls, according to Pangilinan. In fact, President Rodrigo Duterte himself have led the public criticism against senatorial candidates that are part of Otso Diretso.
"Kapag nababanggit iyon, sinasabihan natin na naiintidihan natin kahit na patago, okay pa rin sa atin iyan," he said. "Ako ay naniniwala na talagang may takot at agam agam ang ating mga kababayan."
(When they mention they are afraid, we just tell them that we understand and that we'd still appreciate any type of support even if it's hidden. I really believe that there's fear and doubt among our countrymen.)
Otso Diretso's campaign team, however, taps volunteers to fill in the gap left by support from local politicians. These volunteers go house-to-house to campaign for the senatorial candidates in the opposition slate. (READ: Otso Diretso turns to volunteers to boost struggling campaign)
Pangilinan said that the team started with around 2,000 volunteers in February 12 – the start of the campaign period – and visited around 50 districts during the first week. Just last weekend, volunteers already reached 600,000 households
The "door-to-door persuasion campaign," according to him, is very important as it also encourages voters to also voice out their concerns about issues in the Philippines.
In fact, Liberal Party's Project Makinig heavily relied on these on-ground volunteers to gauge what issues matter most to the voting public. (READ: Liberal Party now 'listens' to the people it once ignored)
"Mahalaga ang papel ng ating mga kababayan at ako ay naniniwala na hindi sa politiko ang huling baraha," he said. "Ang huling baraha sa ating demokrasya, ang huling baraha ay botante mismo, ang taong-bayan mismo."
(Our countrymen plays a huge role and I believe the last card is not on politicians. They are in our democracy and the voters themselves.) – Rappler.com