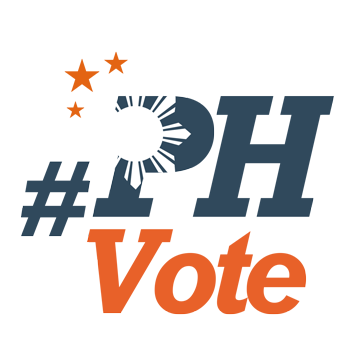 3
4 in 10 Filipino voters have complete Senate slate – Pulse Asia

MANILA, Philippines – With over a month before the May 13 elections, only 4 in 10 Filipino voters have a complete Senate slate, according to the results of the latest Pulse Asia survey released on Thursday, April 11.
Based on the nationwide survey on senatorial preferences held from March 23 to 27, 42% or less than half of registered voters have a complete senatorial slate.
"On the whole, Filipino registered voters are naming a mean of 9 and a median of 10 of their favored senatorial candidates for the May 2019 polls, Pulse Asia president Ronald Holmes said in a statement.
Voters can choose 12 senatorial candidates in the midterm polls.
Holmes said that among geographic areas, Mindanao has the most number of registered voters with complete slates of senatorial candidates at 61%.
In Luzon and the Visayas, voters with a complete set of 12 senatorial candidates are at 35% and 32%, respectively. In Metro Manila, 47% of voters have complete slates.
The March figure is 5 percentage points higher than in February, when 37% of voters said they have complete senatorial slates for the May elections.
Holmes also said that "1.7% of registered voters refuse to identify their preferred senatorial candidates for the midterm elections, 1.4% say they are not going to vote for any of these candidates, and 1.0% still do not know whom they will elect to the Senate in May 2019."


HNP candidates dominate pack
Hugpong ng Pagbabago (HNP) candidates continued to dominate the pack of senatorial candidates as of March.
Of the 16 candidates who have a statistical chance of winning if elections were held in late March, 10 are in the HNP slate.
They are reelectionist senators Cynthia Villar, Juan Edgardo Angara, and Aquilino Pimentel III; former senators Pia Cayetano, Bong Revilla, and Jinggoy Estrada; former presidential aide Bong Go; Ilocos Norte Governor Imee Marcos; former top cop Ronald dela Rosa; and former presidential political adviser Francis Tolentino.
With the exception of Revilla and Estrada, the rest of the HNP candidates in the winners' circle were also endorsed by President Rodrigo Duterte.
Senator Grace Poe, an independent candidate, remained as the front runner among senatorial candidates.
The others in the winners' circle are reelectionist senators Nancy Binay and Bam Aquino, and former senators Lito Lapid, Serge Osmeña, and Mar Roxas. Aquino and Roxas are in the opposition's Otso Diretso slate.

Survey details
Before and during the survey period, among the dominant issues were the water shortage in parts of Metro Manila and Rizal and concerns over the China-funded Kaliwa Dam; the submission of the enrolled copy of the P3.7-trillion national budget bill to Duterte; and Duterte's admission that the illegal drug trade "worsened" in his watch.
Other major news were Duterte's new narco list that included a former mayor and 45 local officials, the termination of the Philippines' membership in the International Criminal Court, and the complaint filed by former foreign secretary Albert del Rosario and former ombudsman Conchita Carpio Morales against Chinese President Xi Jinping and other Chinese officials before the ICC over environmental damage in the South China Sea.
The nationwide survey, conducted among 1,800 respondents, has a ± 2.3% error margin at 95% confidence level. Subnational estimates for the geographic areas covered in the survey have the following error margins at 95% confidence level: ± 6.5% for Metro Manila, ± 3.5% for the rest of Luzon, ± 5. 3 % for Visayas and ± 4.7% for Mindanao.
Pulse Asia said "no religious, political, economic, or partisan group influenced" its survey process and that it "undertakes Ulat ng Bayan surveys on its own without any party singularly commissioning the research effort." – Rappler.com
We keep you informed because you matter
We tell you the stories that matter. We ask, we probe, we explain.
But as we strive to do all this and speak truth to power, we face constant threats to our independence.
Help us make a difference through free and fearless journalism. With your help, you enable us to keep providing you with our brand of compelling and investigative work.
Joining Rappler PLUS allows us to build communities of action with you. PLUS members will receive our editorial newsletters and industry reports, get to join exclusive online conversations with our award-winning journalists, and be part of our monthly events.
Make your move now. Join Rappler PLUS.