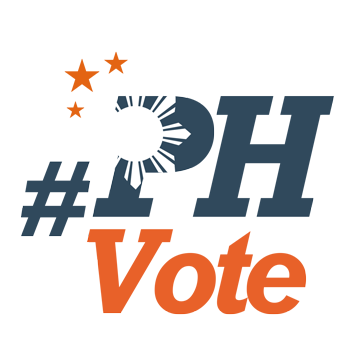 1
5 top Senate bets have yet to register social media pages

MANILA, Philippines – Less than a month before the midterm elections, 5 of the 12 leading senatorial candidates in a recent survey have yet to register their social media pages as required by the Commission on Elections (Comelec).
Based on data from the Comelec, the following candidates in the Magic 12 have not registered their social media pages as of Monday, April 15:
1. Grace Poe
2. Lito Lapid
3. Bato dela Rosa
4. Imee Marcos
5. Jinggoy Estrada
All 5 of them made it to the Magic 12 in the March 23-27 survey recently published by polling firm Pulse Asia.
Another mainstream senatorial candidate, who is at rank 23-30 in the latest Pulse Asia survey, has not registered his social media pages. Election lawyer Romy Macalintal, running under the opposition slate Otso Diretso, has not complied with this Comelec requirement.
Macalintal is the only Otso Diretso candidate who has not registered his social media pages.
Here is the list of senatorial candidates who have registered their social media pages as of Monday:
1. Serge Osmeña
2. Nancy Binay
3. Danilo Roleda
4. Pia Cayetano
5. Cynthia Villar
6. Bong Revilla
7. Chel Diokno
8. Bam Aquino
9. Florin Hilbay
10. Mar Roxas
11. Koko Pimentel
12. Jiggy Manicad
13. Willie Ong
14. Neri Colmenares
15. Elmer Francisco
16. Juan Ponce Enrile
17. Samira Gutoc
18. Sonny Angara
19. Freddie Aguilar
20. Luther Meniano
21. Bong Go
22. JV Ejercito
23. Gary Alejano
24. Francis Tolentino
25. Erin Tañada
26. Raffy Alunan
27. Glenn Chong
28. Leody de Guzman
29. Zajid Mangudadatu
These compliant candidates make up around 47% of the 62 senatorial bets running in this year's elections.
New Comelec requirement
In an unprecedented move, the Comelec this year required national and local candidates to register their social media pages for the midterm elections.
Through this the Comelec aims not to monitor content, but to better track the candidates' campaign expenses. (READ: That new animal: Can Comelec catch up with social media?)
In Comelec Resolution No. 10488 issued on January 30, the Comelec requires candidates to register not only their official blogs or social media pages.
It also mandates them to register "any other blog or social media page which, when taken as a whole, has for its primary purpose the endorsement of a candidate, whether or not directly maintained or administered by the candidate or their official campaign representatives."
Comelec Resolution No. 10488 does not specify a deadline for candidates to comply with this requirement, but the campaign period for senatorial candidates has been running for two months now. There is less than a month left before the May 13 midterm polls.
Comelec Spokesman James Jimenez earlier said candidates could face an election offense if they fail to comply with this requirement.
The Omnibus Election Code states that any person found guilty of an election offense "shall be punished with imprisonment of not less than one year but not more than six years, and shall not be subject to probation." – Rappler.com
We keep you informed because you matter
We tell you the stories that matter. We ask, we probe, we explain.
But as we strive to do all this and speak truth to power, we face constant threats to our independence.
Help us make a difference through free and fearless journalism. With your help, you enable us to keep providing you with our brand of compelling and investigative work.
Joining Rappler PLUS allows us to build communities of action with you. PLUS members will receive our editorial newsletters and industry reports, get to join exclusive online conversations with our award-winning journalists, and be part of our monthly events.
Make your move now. Join Rappler PLUS.