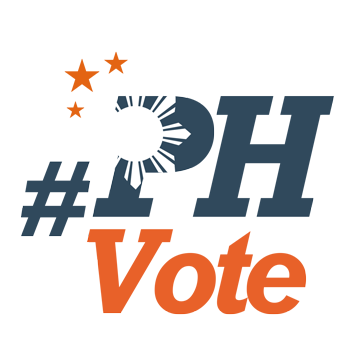 1
Poll watchdog asks Comelec to act on complaints vs party-list groups

MANILA, Philippines – With less than month left before the 2019 elections, a poll watchdog urged the Commission on Elections (Comelec) to act on complaints against party-list groups that don't represent marginalized sectors.
Kontra Daya convenor Danilo Arao on Tuesday, April 16, lamented the Comelec's inaction on the complaints that his group had filed earlier this year.
The poll watchdog raised concerns over nearly half of party-list groups running in the May polls, alleging that their nominees were "rich and powerful" and the groups did not represent marginalized sectors.
"We hope that they will act because number one, we think that our complaints are legitimate and…there are a lot of complaints coming from ordinary people which they should know [about]," Arao said on the sidelines of the forum.
During the forum, Arao presented the group's findings that at least 62 groups running for sears in the House of Representatives had links to political dynasties, represented special business interests, or had "questionable advocacies and nominees." (READ: Nearly half of 2019 party-list groups don't represent marginalized sectors – watchdog)
Happening now: The UP Alumni Association holds a forum on party list groups in line with the 2019 elections @rapplerdotcom pic.twitter.com/LHHHTzV9rH

— Sofia Tomacruz (@sofiatomacruz) April 16, 2019
Flex muscles: The group also renewed its "challenge" to Comelec to hold a public forum with the concerned party-list groups, as this would give them a venue to address questions raised against them, and inform voters before elections.
"Our challenge to the Comelec remains, dapat mag-public forum sila at the soonest possible time…. Kailangan lang 'yung Comelec mag-flex ng muscle niya to make sure the people would really attend," Arao said, adding it would assist in preparations should the event take place.
(Our challenge to the Comelec remains, that they should hold a public forum at the soonest possible time. The Comelec needs to flex its muscles to make sure the people would really attend.)
Arao said Kontra Daya has filed several letters and complaints before the Comelec, though they have yet to receive a response.
Among other issues raised by the poll watchdog are the possible use of government resources by National Youth Commission Chief Ronald Cardema, whose wife Ducielle Suarez and relative Elizabeth Cardema are the Duterte Youth party list's first and fifth nominees, respectively. Cardema was head of Duterte Youth before his appointment to the NYC.
Kontra Daya also earlier urged the Comelec to probe possible cases of vote-buying and use of government funds involving administration senatorial candidate Bong Go. – Rappler.com