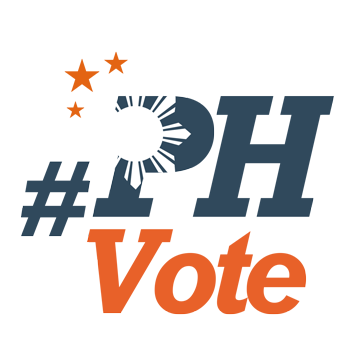 2
In tears, Abby Binay says she's 'lone wolf' in the family

MANILA, Philippines – Makati City Mayor Abby Binay turned emotional as she described herself as a "lone wolf" in the family, as her siblings have banded together to oppose her reelection bid.
In an interview with ANC's Headstart on Wednesday, April 17, Binay was asked by anchor Karen Davila about the Binay clan's family photo released in December 2018, which did not include Abby, her husband and Makati City 2nd District Representative Luis Campos, and their daughter Martina.
Davila said Abby's absence in the photo makes her appear like a "lone wolf," which the mayor agreed to.
"'Cause I am," said Abby, who started crying during the live television interview.
"It has just been highlighted because of the bickering in politics. Pero 'yong family issue namin, matagal na (But the family issue has long been there)," said Abby, who said her relatives actually had the photo taken in 2017, when her feud with her siblings started happening.
Abby's reelection bid is being challenged by her younger brother Jejomar Erwin "Junjun" Binay Jr, the only son and namesake of their father, former vice president turned Makati congressional bet Jejomar Binay. (READ: Abby Binay: 'I'm banking on my track record, not my surname')
Junjun's candidacy is backed by two other Binay sisters: reelectionist Senator Nancy Binay and Anne Binay, who called Abby a brat during Junjun's proclamation rally on March 31. (READ: Binay siblings band together vs reelection bid of sister Abby)
Abby is being endorsed by her father, who is now running for Makati 1st District congressman.
Abby traces the divide between her and the rest of her siblings during her college days when she was still studying at the University of the Philippines (UP)-Los Baños in Laguna. Because her school is far, Abby said she only gets to come home on the weekends, which meant she barely spent time with her siblings.
"I grew up different. Kasi 'di ba nag-UP Los Baños ako? So I decide differently. Kaya minsan sinasabi ko, 'Was I switched at birth?' They like being together all the time, which I don't… I'm not a groupie! So they don't seem to accept na 'Bakit ikaw ganyan? Bakit 'di ka kagaya namin?'" said Abby.
(I grew up different. I went to UP Los Baños, right? So I decide differently? So sometimes I ask, 'Was I switched at birth?' They like being together all the time, which I don't… I'm not a groupie! So they don't seem to accept that and they would ask me, 'Why are you like that? Why aren't you like us?')
"So it's difficult to explain to them that, 'I'm not like you. Yes, we're siblings, but we have different personalities!' So even my mom, it's difficult for my mom to say, 'Why don't you like this? How come your siblings like this? Why don't you do the same?' So I'm just really, really different! So I guess that's also the reason for the family differences," she added in a mix of English and Filipino.
Strained relationship with her mother
Abby said even her relationship with her mother Elenita Binay, another former Makati mayor, is strained.
"My mom tries to be fair, try being an operative word," said Abby when asked about her relationship with her mother.
Elenita, however, has not publicly endorsed Abby nor Junjun yet.
"Kaya nga sabi ko we will rebuild after the elections naman (That's why I've said we will rebuild after the elections). Physically, the election is not very tiring. It's the emotional roller-coaster, so I just really want to finish this elections so I can move on," said Abby.
Both her siblings Junjun and Nancy said they are open to making amends with Abby, but Abby believes the family feud would go even after the May 13 elections.
The Binay clan had fielded Abby to run for mayor in the 2016 elections after Junjun was dismissed from office in September 2015 due to anomalies in the construction of the Makati City Hall Parking Building II.
In May 2018, the Court of Appeals (CA) overturned Junjun's dismissal, arguing that the condonation doctrine – which the Supreme Court struck down in November 2015 – still applied to him. The CA upheld this decision in March. – Rappler.com
We keep you informed because you matter
We tell you the stories that matter. We ask, we probe, we explain.
But as we strive to do all this and speak truth to power, we face constant threats to our independence.
Help us make a difference through free and fearless journalism. With your help, you enable us to keep providing you with our brand of compelling and investigative work.
Joining Rappler PLUS allows us to build communities of action with you. PLUS members will receive our editorial newsletters and industry reports, get to join exclusive online conversations with our award-winning journalists, and be part of our monthly events.
Make your move now. Join Rappler PLUS.