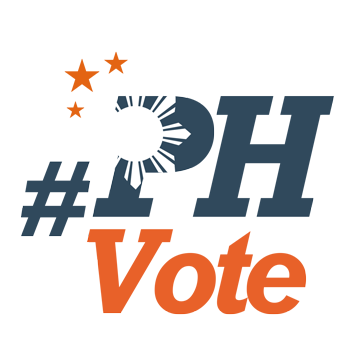 1
On Easter 2019, Duterte hopes for integrity in May polls

MANILA, Philippines – President Rodrigo Duterte on Easter Sunday, April 21, said he is hoping the midterm elections in May will be an "exercise of integrity."
"I trust that this season of Easter will be a blessed time for us to rekindle our shared commitment in nation-building, especially in the upcoming midterm elections. May it become an exercise of integrity and reflect the true will of the people," said Duterte in his message as Filipinos celebrated the feast of Jesus Christ's resurrection.
"It is my hope that the evil caused by the societal ills we are confronting today will be swept away by our strong faith in the Almighty," added the President. (READ: Defend freedom, Robredo tells Filipinos on Easter 2019)
Duterte also said he hopes Filipinos would be inspired to "choose what is good and uplifting."
"Let us strive to be instruments of peace in our families and communities and foster greater harmony and understanding wherever and whenever it is most needed," he said.
Duterte is officially endorsing the senatorial bids of 11 candidates, 5 of whom are members of his party, Partido Demokratiko Pilipino-Lakas ng Bayan.
Among the candidates the President is backing is former police chief Bato dela Rosa, whose brainchild Oplan Tokhang saw thousands of drug suspects killed. (READ: Dela Rosa jokes to crowd: Clap your hands or face Tokhang)
Duterte is also supporting the senatorial bid of Ilocos Norte Governor Imee Marcos, daughter of the late dictator Ferdinand Marcos. Imee's stint as local chief executive is marred by multiple allegations of funds misuse, which the Office of the Ombudsman is now investigating.
Most of the senatorial bets dominating the preelection surveys are allied with the President and his daughter, Davao City Mayor Sara Duterte. The opposition candidates under Otso Diretso are still lagging behind. – Rapper.com
We keep you informed because you matter
We tell you the stories that matter. We ask, we probe, we explain.
But as we strive to do all this and speak truth to power, we face constant threats to our independence.
Help us make a difference through free and fearless journalism. With your help, you enable us to keep providing you with our brand of compelling and investigative work.
Joining Rappler PLUS allows us to build communities of action with you. PLUS members will receive our editorial newsletters and industry reports, get to join exclusive online conversations with our award-winning journalists, and be part of our monthly events.
Make your move now. Join Rappler PLUS.