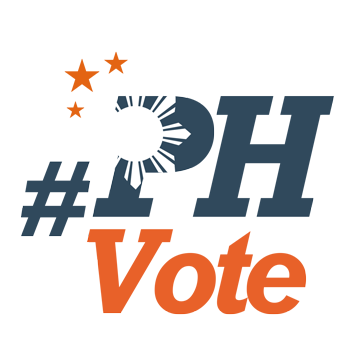 1
Otso Diretso's lower-ranking bets release TV ads over Holy Week

MANILA, Philippines (UPDATED) – The lower-ranking bets of opposition senatorial slate Otso Diretso unfurled their first television ads over the Holy Week.
Former Magdalo representative Gary Alejano aired his 30-second ad showing him in his soldier's uniform with a backdrop of the Philippine flag. The ad first showed Alejano taking an oath to defend the country's sovereignty, which has been his branding throughout the campaign. It's also consistent with Otso Diretso's 8-point agenda.
Alejano also said in his ad: "Kapag ginugutom ang taong bayan, ako ay lalaban, kapag may inaapi, abusado sa gobyerno, ako ay lalaban. Buong tapang, buong puso." (When the Filipino people are being starved, I will fight for them, when they are being oppressed, or when someone in government is being abusive, I will fight for them, with all courage, with all heart.)
Alejano's ads have aired twice over the Holy Week.
Human rights lawyer Chel Diokno's 15-second ads aired twice on Easter Sunday, once on ABS-CBN and on GMA 7. It showed Diokno with clients from marginalized groups which he has represented in cases all the way up the Supreme Court.
Diokno is showcased in Otso Diretso as the justice man, with platforms to reform the justice system by first increasing its budget and filling vacancies.
"Sana hindi nakakalusot ang may pera, dapat mayaman o mahirap, kapag may sala, may parusa (Rich people should not escape accountability, rich or poor, if you committed a crime, you should be punished)," Diokno said, promising to be the "voice of justice."
Former Quezon representative Erin Tañada had two versions of 30-second ads that aired 4 times last week.
True to his messaging, with platforms anchored on jobs and incentives for farmers and fishermen, Tañada spoke in his signature bright green shirt against a backdrop of workers in black and white.
"Hindi tamad ang Pilipino (Filipinos are not lazy)," he opened.
The ad featured a nurse, a farmer, and a construction worker with Tañada saying: "Ang kailangan ng Pilipino ay sapat at angkop na trabaho, maayos na hanap-buhay para sa mas magandang buhay." (What Filipinos need are enough and matching jobs, good working conditions for a better life.)
The ad of veteran election lawyer and senior citizens advocate Romy Macalintal also started airing last week during the commercial of a popular noontime show.
The video opened with Macalintal approaching a group of senior citizens and their caregivers who are at a park. He then asks for the help of the younger generation, so that he can help their parents and grandparents.
"Misyon ko sa buhay na pabutihin ang kalagayan ni Mommy, ni Daddy, ni Lolo, at ni Lola, at bawat senior citizen na mahal natin sa buhay. Ikaw at ako, tayong lahat ang natitira nilang pag-asa. Romy Macalintal po," he said.
(It is my life's mission to improve the well-being of your Mommy, Daddy, Grandfather, Grandmother, and every senior citizen we love. You and I, we are their only hope. I am Romy Macalintal.)
Otso Diretso
The higher-ranked bets Mar Roxas and Bam Aquino were the first to air their television ads. Romulo Macalintal will air his this week, according to the Otso Diretso communications group, which leaves Florin Hilbay and Samira Gutoc the only two without TV ads so far.
Despite the lack of a TV ad, Gutoc improved her ranking in the March pre-election survey of Pulse Asia, jumping to 23-30 from 36-34 in February. Bam Aquino also improved from 13-17 in February to 11-16 in March.
Mar Roxas' drop, however, was most noticeable; he fell to the 11-17 ranking in March, compared to his 8-12 ranking in February.
Otso Diretso has said it is remaining positive despite low survey rankings, with 21 days left until elections.
Otso Diretso has been vocal about the lack of resources to fund television ads, even campaign rallies.
Liberal Party President Francis Pangilinan said that what they lack in resources they try to make up for in strategy.
"Our ads are being viewed by more people than theirs are, which means they are properly placed and carefully selected. The same with social media. We have minimal budget and it's not regular. Kumbaga sa tindahan, hindi kami open 24 hours. (If we were a store, we're not open 24 hours.) But the times that we are open, we make sure that it's well directed," said Pangilinan.
Otso Diretso has also had to play catch-up in the campaign trail to administration slates PDP-Laban and Hugpong ng Pagbabago. – Rappler.com