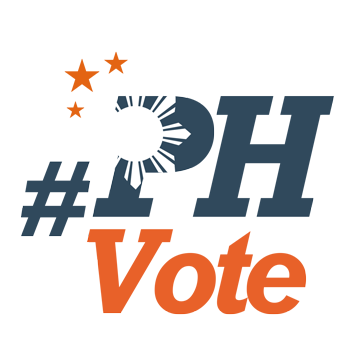 1
Sara Duterte, Cotabato City's Cynthia Guiani forge alliance for 2019 elections

COTABATO CITY, Philippines – Sara Duterte and Cynthia Guiani, two female mayors of Mindanaoan cities known for their strong personalities and governance style, have joined forces for the 2019 elections.
The two signed an agreement formalizing an alliance between their political groups – Sara's Hugpong ng Pagbabago (HNP) and Guiani's Team Guiani.
The signing took place on Monday, April 22, during HNP's campaign rally in Cotabato City, hosted by Guiani.
Guiani's supporters, clad in red, filled the Notre Dame University Gym early Monday morning to welcome HNP-backed senatorial candidates.
"I believe in the principles of the party (HNP) and I see that this is the only way to improve the lives of all people, specifically those in Cotabato City," Guiani told Rappler on the sidelines of the rally.
Sara, meanwhile, said she is supporting Guiani's reelection as Cotabato City mayor because the latter had expressed support for HNP candidates early on.
"She (Guiani) was the first to go to Davao City to express support for the senators. We began to talk about the campaign for senators here in Cotabato City," said Sara in a mix of English and Filipino.
Guiani recently made headlines for her fierce opposition to Cotabato City's inclusion in the Bangsamoro Autonomous Region in Muslim Mindanao. BARMM advocates had campaigned heavily for Cotabato City to join the new autonomous region, citing historical significance and practical concerns.
Cotabato City ended up agreeing to join BARMM, much to Guiani's consternation. The mayor said she would contest the plebiscite results.
Guiani's rival for the mayoral post, Maguindanao 1st District Representative Bai Sandra Sema, in contrast, was a staunch advocate of Cotabato City's inclusion in the BARMM.
Still, Guiani said the "trust and confidence" of Cotabateños in her leadership for the past 3 years would help ensure her victory in May.
A mayor helps another
While her association with Sara and HNP would burnish her reputation as an ally of the Duterte administration, Guiani is also expected to be a boon to HNP senatorial candidates.
Candidate Ronald dela Rosa, former police chief, attributed Cotabato City's "low" crime rates to Guiani.
"Sana tuloy-tuloy 'yung nae-experience 'nyo sa Cotabato City na napakababa ng crime rate, napakatahimik. Sana tuloy-tuloy 'yan dahil 'yung mayor ninyo, siya mismo 'yung nangunguna sa patrol niya. Saan ka makakita ng mayor na tuwing gabi sumasama, nagpapatrolya? Babae pa 'yan!" he told the crowd.

(I hope your experience in Cotabato City – low crime rates, peace – continues. I hope it continues because your mayor leads in the patrols. Where can you find a mayor who patrols the city at night? And to think she's a woman!)
Many locals praise Guiani for her strictness in dealing with security issues in Cotabato City, which some say have contributed to recent development there. In 2018, Cotabato City was named the second safest city in the country by the Philippine National Police (PNP). But on the last day of that year, a mall explosion in the city killed two.
An endorsement from influential Guiani could be critical for HNP candidates in danger of dropping out of the senatorial race's winning circle.
JV Ejercito, one such candidate, gave assurances to Guiani and her supporters that he would back funding for a new airport and seaport for Cotabato City if he is reelected.
Team Guiani is fielding the mayor's relatives for other local positions. Her nephew, Graham Nazer Dumama, is seeking reelection as vice mayor. His brother, Jamayel Guiani Dumama, a political newcomer, is gunning for election as 1st district of Maguindanao and Cotabato City representative. – Rappler.com