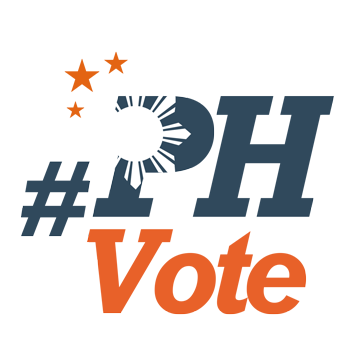 1
Bohol gubernatorial race: Arthur Yap against coal power plants

BOHOL, Philippines – Congressman Arthur Yap, who is running for governor of Bohol, recently said he is against using coal to meet the power needs of his province.
"The main attraction is our beaches and our forest," Yap said, emphasizing that environmental protections should be considered while addressing the island's power concerns.
He spoke during a candidates' forum on Tuesday, April 23, organized by the Bohol Chamber of Commerce and Industry (BCCI) at the University of Bohol's gymnasium in Tagbilaran City.
The provincial government of Bohol passed an ordinance in 2018 against the establishment of coal power plants. (READ: Bohol's no-coal ordinance 'an important victory' – advocate)
Provincial Ordinance 2018-005 was signed last April 6 after the public campaigned against coal companies that were vying for a slot in bidding for power projects in the province.
Yap, who was agriculture secretary during the presidency of Gloria Arroyo, said Bohol should add another provider to the power market in addition to Boheco and Bohol Light, "but definitely no coal."
He also said that the province should look at renewable energy like solar and wind power to fill the demand gap even further.
Bohol has been gripped by power issues for the past several years, but a number of projects are already in the works to address the shortage.
According to a report in SunStar Cebu, the Central Visayas' Regional Development Council said in December 2018 that the power situation is expected to stabilize by 2021 as the Cebu-Bohol interconnection project nears completion.
This project is expected to add 400 megawatts (MW) to the island's current 90 MW.
The One Bohol Power project is also scheduled for completion in 2023.
Yap said he is against mineral mining only, but not necessarily against extractive mining, such as quarrying.
Yap, who is serving his 3rd and final term as the representative of the 3rd District of Bohol, is running under PDP-Laban against former Cabinet secretary Leoncio "Jun" Evasco Jr.
Hugpong ng Pagbabago, the coalition of presidential daughter Sara Duterte, is supporting Evasco's candidacy. President Rodrigo Duterte also said in November that he was supporting Evasco. (READ: Duterte: Jun Evasco is my candidate for Bohol governor)
Evasco did not show up at the forum, citing disagreements with the format which gave candidates only 3 minutes to answer present questions from the business community, according to a BCCI official.
Bohol is among the country's top 20 vote-rich provinces with 898,000 registered voters for 2019.
Duterte won in Bohol in the 2016 elections with around 300,000 votes against ex-interior secretary Mar Roxas' 196,000 votes.
While Roxas lost here in that election, his running mate Leni Robredo won with 266,000 votes against Alan Peter Cayetano's 163,000.
Duterte's bet Evasco was the mayor of Maribojoc town here before becoming the President's campaign manager in 2016 elections, and later on, Cabinet secretary. – Rappler.com