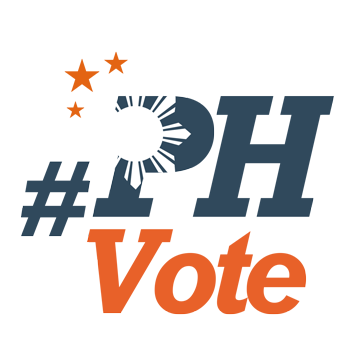 1
Otso Diretso meets Archbishop Villegas in vote-rich Pangasinan

PANGASINAN, Philippines (UPDATED) – Opposition slate Otso Diretso went around the vote-rich province of Pangasinan on Wednesday, April 24, and met with Lingayen-Dagupan Archbishop Socrates Villegas.
Villegas has been among the more vocal bishops against the killings in President Rodrigo Duterte's war on drugs. (READ: Duterte vs the Church: Do the times call for a Catholic vote?)
In a video that went viral 2 months ago, Villegas alluded to Duterte's curses and attacks on the Catholic faith and bishops, and said: "My dear brothers and sisters, are you going to betray God, are you going to deny your faith, by your vote?"
Although Villegas said he would never tell Catholics who to vote for, the video was one of the more direct messages to come from a bishop against Duterte, who's endorsing several senatorial candidates.
Villegas said he has received invitations to meet from the likes of Cynthia Villar, but has so far been able to meet with Otso Diretso only.
Again, the bishop said the canon law prevents them from endorsing specific names, but tells the voters: "Ang tulong ay 'yung i-guide 'yung mga tao, mga kababayan natin, kung papaano bumoto base sa turo ng moralidad, turo ng pagiging Pilipino, dapat makabayan, at saka maka-Diyos tayo."
(We can help by guiding people, our countrymen, on how to vote based on morality, and based on our values as Filipinos, someone who's patriotic and God-fearing.)
19 days to go
With 19 days left to go before the elections, this is the first time that Otso Diretso went to Pangasinan as a slate, even though it's the 3rd most vote-rich province in the Philippines with 1,946,682 registered voters for the 2019 elections.
The Pangasinan sortie is branded as a slate outing, even if only Samira Gutoc and Florin Hilbay are present, with the 6 others sending representatives.
In the past months, Gary Alejano, Bam Aquino, Chel Diokno, and Mar Roxas have campaigned in certain towns in Pangasinan but all on their own.
Campaigning solo or by pairs or trios have been the story for Otso Diretso in this campaign, and slate outings are almost never complete, as they grapple with problems of lack of resources and local support.
Hilbay and Gutoc began the sortie Wednesday morning with the usual market visit in Dagupan City, where the two lower-ranked bets eagerly introduced themselves to vendors, who gamely took their campaign materials.
Local support
Although rich in votes, Pangasinan may not be the most appealing sortie venue for Otso Diretso.
In the 2016 presidential elections, Liberal Party standard-bearer Mar Roxas lagged behind rivals here, getting only 14.8% of the province's vote. Majority of Pangasinan, or 41.2%, voted for Grace Poe, who is running for reelection. Poe's grandfather, Fernando Poe Sr, was from Pangasinan.
The only LP local leader who met with Otso Diretso candidates on Wednesday is San Carlos City mayoral bet Wilhelm "Beebong" Soriano.
The incumbent mayors who the candidates were scheduled to pay courtesy calls on do not come from LP: Binmaley Mayor Simplicio Rosario, Lingayen Mayor Josefina Castañeda and Urdaneta Mayor Bobom Perez.
Rosario warmly welcomed Otso Diretso, saying he still has "heart for the LP," having campaigned for the Noynoy-Binay tandem in the 2010 elections.
"Nandito sila pangit naman na bastusin mo 'yung mga 'yan. Actually ako ay nagpi-prepare ng sample ballot, that's the only way I can help them," Rosario told reporters.
(They are here, we cannot snub them. Actually, I am preparing a sample ballot for them. That's the only way I can help.)
Castañeda kept the meeting away from the media. Otso Diretso then canceled the market visit in Lingayen.
The last stop was at the Urdaneta public market where Perez was supposed to accompany them. Otso Diretso staff were told the mayor's flight from Cebu was delayed and will not be able to show up.
At the onset, Gutoc and Hilbay did not expect much from these courtesy calls, saying "they are just that."
But publicized courtesy calls are better than nothing. LP president and Otso Diretso campaign lead Senator Francis Pangilinan said local leaders have reported to being intimidated and harassed if they openly support the opposition.
"Hanggang ngayon hindi pa rin kilala masyado, nakikilala na, patuloy ang aming pagpapakilala, siyempre we're hoping to get the support of the local government pero mas importante 'yung suporta diretso ng mamamayan," Hilbay said.
(Up to now, we're not well known. They are beginning to know us. We are continually introducing ourselves. Of course we are hoping we get the support of the local government but the direct support of the people is more important.) – Rappler.com