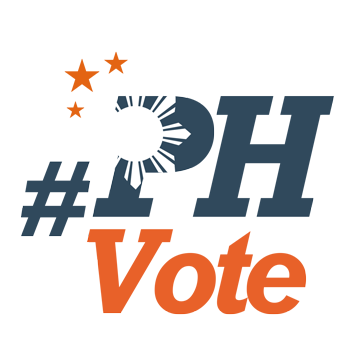 1
Bayan Muna leads party-list groups in Pulse Asia survey

MANILA, Philippines – Bayan Muna is the top preference of voters in the party-list elections, according to the results of a March survey released by Pulse Asia Research, Incorporated on Thursday, April 25.
The survey, which was held from March 23 to 27 among 1,800 adult respondents, showed that if elections were held during the polling period, Bayan Muna would get 8.5% voters' preference, placing it in the lead of the pack of 134 party-list groups vying for seats in the House of Representatives.
The others in the top 5 of the March survey are the following:
Magkakasama sa Sakahan, Kaunlaran (Magsasaka) - 6.45%
Gabriela Women's Party (Gabriela) - 6.04%
Ako Bicol political party (AKO Bicol) - 4.72%
Advocacy for Teacher Empowerment Through Action Cooperation and Harmony Towards Educational Reform (A Teacher) - 4.58%
"Following the procedure for allocating the maximum number of 59 seats for party-list representatives that is described in said [Commission on Elections] resolution, 5 party-list groups, namely: Bayan Muna, Magsasaka, Gabriela, Ako Bicol, and A Teacher each garner the ceiling of 3 seats in the Lower House," Pulse Asia president Ronald Holmes said in a statement.
Bayan Muna and Gabriela obtained high voters' preference in the preelection survey even after presidential daughter and Davao City Mayor Sara Duterte urged voters not to support members of the Makabayan bloc, which the two groups belonged to.
Responding to the survey results, Bayan Muna Representative Carlos Zarate said it showed the public supported the group's stand against "abusive and corrupt" government officials and companies.
"We are glad that many people recognize the hard work of Bayan Muna in fighting for higher wages, pension and benefits as well as doing all it can to stop power, oil and water rate hikes," Zarate said.
Gabriela, for its part, said the survey results reflected it's track record and showed the growing public support for women's representation in Congress.
"The clamor for women's representation has clearly grown stronger despite the well-funded attacks directed against us…. This shows the consistent support of women and the people for Gabriela and its track record of fighting different forms of abuse," Gabriela said.
Other groups that would gain at least one seat in Congress if elections were held in late March are the following:
Coalition of the Association of Senior Citizens in the Philippines, Inc (Senior Citizens)
Buhay Hayaan Yumabong (Buhay)
Akbayan Citizens Action Party (Akbayan)
Anak Mindanao (Amin)
An Waray
Kalinga-Advocacy for Social Empowerment and Nation-Building Through Easing Poverty, Inc (Kalinga)
Anakpawis
Citizens Battle Against Corruption (Cibac)
Angkla: Ang Partido ng mga Pilipinong Marinero (Angkla)
Pulse Asia said the 14 groups managed to get more than 2% support from voters with party-list preferences, which would assure each of them at least one seat in the House if elections were held during the survey period.
7 in 10 Filipinos aware of party-list system
The survey results also showed that over a month before the elections, 74% of Filipinos are aware of the party-list system – higher than the 61% in February 2019. These respondents said they have heard, read, or watched something about the system.
LISTEN: #PHVote podcast: Paano ang pagboto sa party list?
Among the major issues in March were the water crisis that affected parts of Metro Manila and Rizal, and the statement of Finance Secretary Carlos Dominguez III that the water supply woes would have been avoided if the previous administration had pursued the China-funded Kaliwa Dam project.
Other issues include the Senate's submission of the P3.757-trillion national budget to President Rodrigo Duterte but with a plea to vet the P75-billion realignments of the House of Representatives, Duterte's release of another list of politicians allegedly linked to drugs, and the effectivity of the Philippines' withdrawal from the International Criminal Court (ICC).
It was also in March when former Ombudsman Conchita Carpio Morales and former foreign secretary Albert del Rosario filed a complaint against Chinese President Xi Jinping before the ICC withdrawal for crimes against humanity over environmental damage in the South China Sea.
The nationwide survey has a 2.3% error margin at the 95% confidence level, wile dubnational estimates for the geographic areas covered in the survey have the following error margins at 95% confidence level: ± 6.5% for Metro Manila, ± 3.5% for the rest of Luzon, ± 5. 3 % for Visayas and ± 4.7% for Mindanao.
Pulse Asia said its "pool of academic fellows takes full responsibility for the design and conduct of the survey, as well as for analyses it makes based on the survey data. In keeping with our academic nature, no religious, political, economic, or partisan group influenced any of these processes."
"Pulse Asia Research undertakes Ulat ng Bayan surveys on its own without any party singularly commissioning the research effort," it added. – Rappler.com
In these changing times, courage and clarity become even more important.
Take discussions to the next level with Rappler PLUS — your platform for deeper insights, closer collaboration, and meaningful action.
Sign up today and access exclusive content, events, and workshops curated especially for those who crave clarity and collaboration in an intelligent, action-oriented community.
As a bonus, we're also giving a free 1-year Booky Prime membership for the next 200 subscribers.
You can also support Rappler without a PLUS membership. Help us stay free and independent by making a donation: https://www.rappler.com/crowdfunding. Every contribution counts.