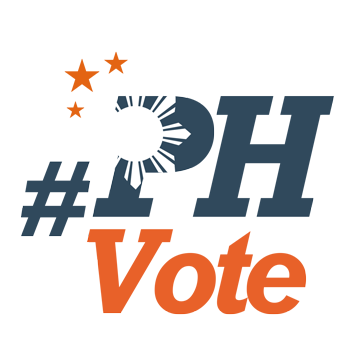 1
Namfrel asks Comelec to accredit proposed open election data website

MANILA, Philippines – In a bid to increase confidence and transparency in the 2019 elections, poll watchdog National Citizens' Movement for Free Elections (Namfrel) asked the Commission on Elections (Comelec) to accredit its proposed open election data website for the May polls.
In a press conference Thursday, April 25, Namfrel national treasurer Lito Averia said the group discussed its proposal with the Comelec in a meeting Wednesday, April 24, though it has yet to get the poll body's approval.
Averia said Namfrel's election website is envisioned to monitor and display election results in "almost real time." The group also wants the website to show information on candidates, election-related activities, and observation reports on conduct of voting, among others.
According Namfrel chairperson Augusto Lagman, the group decided to create the website after discussions with and recommendations from the Joint Congressional Oversight Committee on the Automated Election System (AES).
Lagman said the group needs the Comelec's approval to receive data needed for the website such as election returns, information on candidates' spending, and data generated from the AES, among others.
If Namfrel could not get the poll body's approval for its election website, Averia said it would seek election data from other organizations.
"We'll do our work whether Namfrel is accredited or not," he said.
Citizens' arms
Namfrel was earlier accredited as the Comelec's citizens' arm for the 2019 elections.
In a minute resolution dated March 29 and shared with media on April 25, the poll body approved Namfrel to assist it in the conduct of the random manual audit to countercheck election results.
The Comelec also said it will furnish Namfrel with the 27th copy of the election returns generated by the vote-counting machines.
The Comelec also earlier accredited the Parish Pastoral Council for Responsible Voting and the Bangsamoro Free Elections Movement (BFEM) as its citizens' arms for the upcoming May polls.
Namfrel and PPCRV served as the citizens' arms of Comelec in the 2018 barangay and Sangguniang Kabataan elections. Prior to that, the two poll watchdogs had also served as Comelec's citizens' arms in past national and local elections.
Meanwhile, BFEM served as poll watchdogs during the Bangsamoro plebiscite held in January and February 2019.
As citizens' arms, the groups will serve as watchers in polling precincts. They will also assist voters on election day and help Comelec in its information and voter education drives.
In return, Comelec will provide them with copies of computerized voters' list and the project of precincts, as well as a copy of the election returns after the counting and canvassing of votes. – Rappler.com
We keep you informed because you matter
We tell you the stories that matter. We ask, we probe, we explain.
But as we strive to do all this and speak truth to power, we face constant threats to our independence.
Help us make a difference through free and fearless journalism. With your help, you enable us to keep providing you with our brand of compelling and investigative work.
Joining Rappler PLUS allows us to build communities of action with you. PLUS members will receive our editorial newsletters and industry reports, get to join exclusive online conversations with our award-winning journalists, and be part of our monthly events.
Make your move now. Join Rappler PLUS.