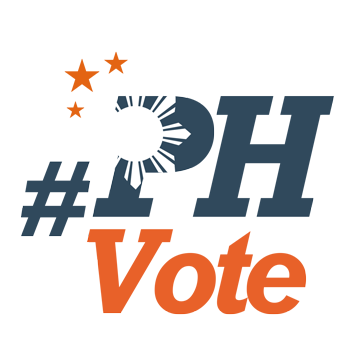 2
Key police officers in Abra replaced ahead of May polls

BAGUIO CITY, Philippines – The Police Regional Office Cordillera (PROCOR) replaced several key police officers in Abra and the whole special action force in the province with less than a month to go before the May elections.
PROCOR Director Brigadier General Israel Dickson replaced Bangued police chief Police Major Dominador de Guzman with Police Major Daniel Bandoc and De Guzman's intelligence chief lieutenant, Police Colonel Crisante Sadino, with Police Major Lory Parrazona.
De Guzman will be detailed at Camp Dangwa in La Trinidad, Benguet, while Sadino will be detailed the Mountain Province.
The 180th Regional Mobile Force Battalion will also be replaced by the 1504th RMFB, originally detailed in Ifugao.
Meanwhile, the political situation remained tense in Abra, which was declared by the Commission on Elections as a Code Red election hot spot.
Under Category Red, the highest stage among the hot spots, the Comelec may order the augmentation of the police and members of the Armed Forces of the Philippines (AFP) in Abra based on the need or the perceived need of the Comelec official assigned there.
Shootout
Rival camps in the mayoralty race in Tayum town shot it out in front of a church in Barangay Budac on Tuesday morning, April 23.

Police said that the shootout was between the groups of PDP-Laban' mayoral bet Joey Brillantes, and of Budac barangay captain and Association of Barangay Captains Chair Walter Tugadi, said to be supporting Asenso Party mayoral candidate Glen Eduarte.
Rexander Bolosan Echave, 36, a candidate for town councilor under Brillantes' camp, and Budac village watchman Alvin Padagas were injured.
According to police reports, Brillantes' men repeatedly shot at the convoy of Tugadi after a standoff. Tugadi's men also returned fire. Padagas was injured because of the incident.
SOCO later recovered 40 shells from a caliber 45 pistol and M16 revolver in the scene. – Rappler.com
We keep you informed because you matter
We tell you the stories that matter. We ask, we probe, we explain.
But as we strive to do all this and speak truth to power, we face constant threats to our independence.
Help us make a difference through free and fearless journalism. With your help, you enable us to keep providing you with our brand of compelling and investigative work.
Joining Rappler PLUS allows us to build communities of action with you. PLUS members will receive our editorial newsletters and industry reports, get to join exclusive online conversations with our award-winning journalists, and be part of our monthly events.
Make your move now. Join Rappler PLUS.