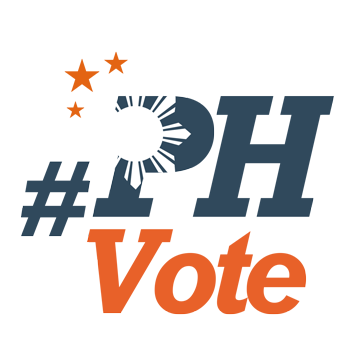 3
Otso Diretso reunites in Cebu City, but local allies still a no-show

CEBU CITY, Philippines – Otso Diretso candidates were in full force as they visited Cebu for a third time on Sunday, April 28. But not even a complete slate was enough for local politicians to share the stage with them.
For just the second time during the official campaign period, former interior secretary Mar Roxas campaigned with all the other 7 members of the opposition ticket: Magdalo Representative Gary Alejano, reelectionist Senator Bam Aquino, human rights lawyer Chel Diokno, Marawi civic leader Samira Gutoc, former solicitor general Florin Hilbay, election lawyer Romy Macalintal, former interior chief Mar Roxas, and former Quezon congressman Erin Tañada.
Roxas rallied support for the Otso Diretso bets, who faced hundreds of sectoral representatives who are members of the Ahon Laylayan Coalition in Cebu. (READ: Roxas asks Cebuanos: Can your birthday gift be a vote for Otso Diretso?)
Compared to their two earlier visits to Cebu, Otso Diretso received a warmer welcome from their supporters. Selfie requests poured in for each of the candidates. Some supporters even asked the Otso Diretso bets to sign their shirts.

But one thing was glaring: No local politicians faced the crowd in Cebu City to endorse Otso Diretso, which is affiliated with the once-ruling Liberal Party (LP)
LP member and incumbent Governor Hilario Davide III, who is running for vice governor, did not show up for the slate even if he was invited to do so.
Davide was also a no-show during Otso Diretso's visits earlier visits in February and March, when not even the presence of former president Benigno Aquino III, now LP chairman emeritus, was enough to convince allies to attend Otso Diretso's sorties.
Cebu, a province with more than 3 million registered voters, was once an LP stronghold. But after then-Davao City mayor Rodrigo Duterte won the 2016 presidential election, LP politicians did an about-face and headed to Duterte's Partido Demokratiko Pilipino-Lakas ng Bayan.
Among them was former LP member and Mandaue City Mayor Luigi Quisumbing, who already endorsed the administration-allied Hugpong ng Pagbabago senatorial lineup last month.
Reelectionist Cebu City Mayor Tommy Osmeña also previously announced his local party Bando Osmeña Pundok Kauswagan (BOPK) is no longer allied with LP. When BOPK kicked off its campaign on March 30, Osmeña and his allies were onstage together with reelectionist Senator Grace Poe, who is running as an independent.
But there's a silver lining: Chanito Quiblat, chairperson of Barangay Taloot in Argao, allowed Otso Diretso bets Alejano, Gutoc, and Tañada to campaign in his village. He said the barangay is "not afraid" to back the opposition senatorial lineup.
Expected absence

Otso Diretso's campaign has been long been plagued by few to zero politicians willing to publicly endorse them out of fear of retaliation from the Duterte government.
Robredo, LP chairperson, said they understand their allies' predicament, which is why Otso Diretso has turned to a volunteer-driven campaign.
"Expected natin kasi kakaiba iyong political climate ngayon. At iniintindi natin. Karamihan sa mga events ay initiated by volunteers on the ground, at nagpapasalamat tayo na at least mayroon tayong volunteers na malakas iyong loob na gawin ito," said the Vice President.
(We expected this because the political climate now is different. And we understand that. A lot of the events are initiated by volunteers on the ground, and we are thankful that we now have volunteers who are brave enough to do this.)
Robredo said some politicians who do support Otso Diretso extend help to the slate in secret.
"Naiintindihan naman natin iyong mga local officials… Tumutulong naman iyong iba sa kanila in some ways. Pero ito kasi, political reality na kailangang tanggapin namin. Hindi dapat siya maging source ng samaan ng loob kasi maraming factors iyong contributory kung bakit ganito iyong climate," added Robredo.
(We understand the local officials... Some of them help us in some ways. But this is a political reality we have to accept. It sould not be a source of hard feelings because a lot of factors are contributory to this kind of climate.)
The Otso Diretso candidates themselves are unfazed, with most of the candidates using their campaign speeches to say they are relying on Cebuanos' "intelligent" vote.
In an interview with reporters, Gutoc said they are hoping their 3rd visit to Cebu would finally convince residents there to vote for them. (READ: Otso Diretso plays catch-up on campaign trail)
"Cebu thinks, nag-iisip 'yan (the people think). We just need to interface as many crowds sa Cebu 3 times if not more. So malapit na ang D-Day (D-Day is near), and we are hoping that Cebu really gets the point na they are the vote-rich, and they are the vote-conscious, and we will depend on Cebu," said Gutoc. – Rappler.com