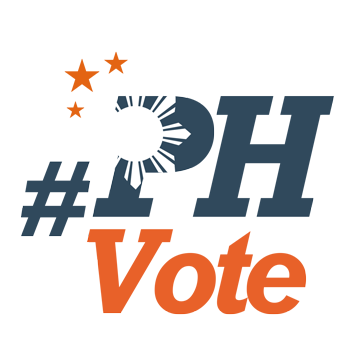 1
Comelec 'surprised' over Namfrel rejection to be its citizen arm

MANILA, Philippines – Though the National Citizens' Movement for Free Elections' (Namfrel) decision to decline the Commission on Elections (Comelec) accreditation as its citizen arm caught the poll body by surprise, Comelec said it would proceed with activities earlier assigned to the group without it.
"I am surprised at Namfrel's decision. Perhaps the thinking of the Namfrel council now is different from the past councils. But we will proceed, perhaps with another partner," Comelec Commissioner Luie Guia told Rappler.
Poll watchdog Namfrel announced on Friday, May 3, that it rejected its accreditation because it had yet to receive approval and access to data needed for its open election data website for the May polls. The website was among 3 major projects the group listed when it applied for accreditation last December 5.
Comelec earlier approved Namfrel's application to monitor and observe the automated election system (AES) and participate in the conduct of the Random Manual Audit (RMA) to countercheck election results.
Guia, who is in charge of the RMA, said Namfrel's request to data was also a separate matter from its participation in audit, which Namfrel had been involved in during past elections.
"Namfrel has been participating in our meetings since last year, and they are aware of the scope of the RMA procedure, and their requested access to certain data is altogether a different matter," Guia said.
Namfrel was also the Comelec's partner for its RMA during the 2016 presidential elections. Guia said the procedure for RMA of the 2019 elections would be similar "with certain enhancements in the process which were agreed on by the RMA committee then including Namfrel."
"I do not understand why they are now tying the access to data request with RMA…. Their request for access may still be positively granted and I even recommended a way that their request may be understood by the Commission," Guia said.
Namfrel earlier said the group needed the Comelec's approval of its election website to receive information needed for it such as election returns, information on candidates' spending, and data generated from the AES.
The website, Namfrel said, was envisioned to be a means to analyze election data, come up with solutions to possible concerns raised, identify possible "red flags" in the election system, and indicate if there were other irregularities in the AES.
Namfrel said that without the data it requested, the group would not be effective in doing a full audit as it wanted to make improvements in the audit process by comparing results with those it would receive from Comelec.
Should the Comelec approve Namfrel's decision to reject its accreditation, it would only be the second time since 1983 that the poll watchdog would not serve as Comelec citizens' arm. The first time was during the 2010 elections when the Comelec did not accredit Namfrel.
Asked if the Comelec had decided on the matter, Guia said "We cannot force them if they do not want to."
The Comelec earlier accredited the Parish Pastoral Council for Responsible Voting and the Bangsamoro Free Elections Movement (BFEM) as its citizens' arms for the upcoming May polls. – Rappler.com