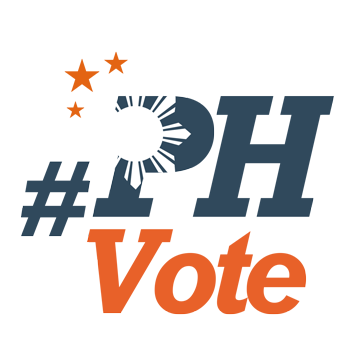 1
6,000 soldiers, cops to secure Caraga, Northern Mindanao for May 13 polls

CAGAYAN DE ORO, Philippines – The military and the Philippine National Police (PNP) will deploy 6,000 soldiers and cops to Northern Mindanao and the Caraga region to secure the 2019 midterm election on May 13.
"We are confident that this midterm election 2019 will not be disrupted by any threat group, partisan armed groups, and other lawless elements because of the security measures that we have in place in collaboration with other agencies," says Brigadier General Tyne Bañas, Assistant Division Commander of the Phlippine Army's 4th Infantry Division (4ID).
"The 4ID and Police Regional Office (PRO) 10 are ready to respond to any eventualities that may arise. We will not allow any threat groups or individuals to disrupt or sabotage the electoral process so that the people of Northern Mindanao will be able to freely exercise their right to suffrage," Bañas added.
The area of responsibility of the 4ID spans Bukidnon, Camiguin, Misamis Oriental, Agusan del Norte, Agusan del Sur, Surigao del Norte, Surigao del Sur, and Dinagat Islands.
Wilfredo Jay Balisado, Comelec-Region 10 Director, cited the crucial role of the security sector and all law enforcement agencies in ensuring peaceful, honest, and credible elections in the region.
"I assure each and every one that election laws, rules and regulations will be absolutely implemented," Balisado said.
Police Brigadier General Timoteo Pacleb, PNP Regional Office 10 chief, and other election officers, senior police officials, and Army commanders in Northern Mindanao joined them in assuring voters of their safety on May 13.
The 4ID said it tasked one brigade and 6 battalions composed of 2,783 personnel to secure polling areas across the region. They will complement the 3,220 policemen who will be deployed there.
In Butuan City, the Army and PNP in Caraga on Monday, May 6, held a joint send-off ceremony for personnel to be deployed for the May 13 elections.
More than 2,000 soldiers and CAFGUs under the 402nd Infantry Brigade (402IB) will be deployed to complement the PNP personnel in the Surigao del Sur, Surigao del Norte, Agusan del Sur, Agusan del Norte, and Dinagat Islands to ensure free, honest, orderly, peaceful, and credible elections in Caraga.
The soldiers and cops were reminded of the strict adherence to human rights, Comelec guidelines on election day, and to be non-partisan and ready to respond to any incident while performing election-related duties.
Colonel Maurito Licudine, 402IB Commander described the joint activity as a manifestation of the excellent partnership between the AFP and PNP in support to the Comelec.
"We are committed to perform any task given to us especially that this election will mark another chapter of our country with new leaders to fulfill our hope to have peaceful and resilient communities. Hence, in performing our mandated task, seek guidance from your superiors and our Comelec counterparts. I think you have prepared yourself for this moment, let's do our job and let's do it well," Licudine said in his message to security forces.
Caraga is a hotbed for the New People's Army as the region has the biggest concentration of armed communist rebels.
In Cagayan de Oro, the city's 944-strong city police will be deployed on Thursday, May 9. – Rappler.com