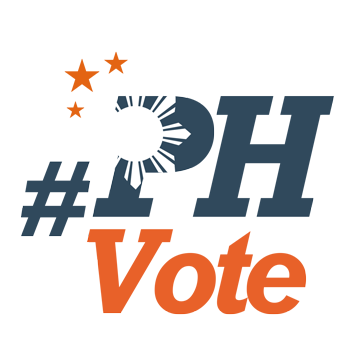 1
DepEd launches app to help teachers monitor 2019 elections

MANILA, Philippines – The Department of Education (DepEd) has launched a monitoring app that will allow teachers serving as election workers to submit reports on Election Day, May 13.
In a statement on Friday, May 10, Education Undersecretary Alain Pascua said the Election Monitoring App is "a more efficient way of gathering, consolidating, centralizing, and managing...information into a format that is easily understood and actionable, all in real time."
The government taps public school teachers to serve as Board of Election Inspectors during elections.
As election workers, teachers are responsible for making sure voting goes smoothly on election day as they oversee polling places, verify voters, and handle election-related materials like ballots and vote counting machines. Teachers aid the Commission on Elections in ensuring clean and honest elections.
Pascua, who heads the DepEd Election Task Force, clarified on Friday that while the DepEd Election Monitoring App "simplifies, makes easier and quicker, and more efficient the work already there and to be done," teachers are not required to use it.
"DepEd is not compelling any of its teachers to download and submit their reports via the app if they feel that the burden is not worth the time they will save in sending the report, not worth the centralized data monitoring and real-time report generation, and not worth the accessibility to a sufficient response at an acceptable time," he said in the statement.
Pascua said not all teachers are required to submit reports and that it's enough for just one member of the Electoral Board per precinct to report.
But he noted that the app makes DepEd and its officials more accessible and responsive to teachers and employees, as it is designed to attain the following:
Simplified and easy to understand teacher's reporting mechanism
Faster communication
Accurate information gathering and consolidation
Centralized monitoring and analysis
Reports generation at a click of a button
Accessible assistance and response to concerns in a timely manner
He added that reporting through the app will only take less than 5 minutes if all questions are answered, and even lesser time "if only partial ones are made at a given time."
"The sets of questions presented in the app, while really comprehensive, are also designed to be all answerable by just clicking TRUE or FALSE buttons. Photos may also be taken at anytime using the app which includes a date and time stamp for verification purposes," Pascua explained.
He said reporting in real time is especially important in cases when the reports cover emergency matters such as harassments, threats of violence, and accidents, as these situations require prompt and immediate action.
"If data are collected properly, officials are able to easily get a picture of activities and reports within hours, not in weeks or months," Pascua said.
"Thus, we urge the understanding of our teachers, personnel and officials of the so-called 'additional minutes of work' to make this reporting system beneficial and worthwhile for the whole department."
Teachers who will report through the app will have to use their own smartphone device to download and submit reports, but Pascua said the app will generate a coupon code upon submission of reports for load redemption after the elections. – with a report from Sofia Tomacruz/Rappler.com