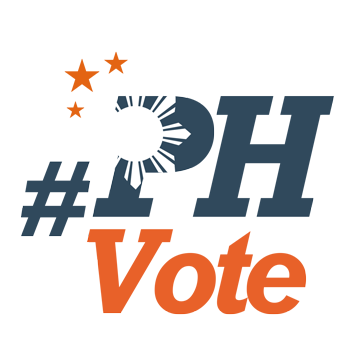 1
Cagayan de Oro Mayor Moreno slams 'fake news' on disqualification

CAGAYAN DE ORO, Philippines – As the campaign for the 2019 elections entered its final stretch on Friday, May 10, the camp of Cagayan de Oro City Mayor Oscar Moreno called a press conference to debunk the supposed Commission on Elections (Comelec) resolution favoring his disqualification that began circulating on social media that day.
The document circulated on social media after it was posted online on Friday.
William Guialani, former barangay chairman of Tagpangi in this city, had a disqualification case against Moreno pending before the Comelec's Second Division.
Dale Mordeno, Moreno's lawyer, called a news briefing 3 blocks away from where Moreno was holding the Partido Demokratikong Pilipino-Lakas ng Bayan (PDP-LABAN) miting de avance, to declare the document a fake.
"First the document was signed on May 1, 2019, a holiday," Mordeno said. "Nobody works on a holiday."
He added that the two-page document was printed on short bond paper, and did not bear appear to bear the dry seal of the Comelec. According to Mordeno, Comelec commissioners do not sign promulgations given to petitioners, as the signed documents were reserved for the court.
Mordeno said the sentence on the first page was cut. The document presented jumped directly into the signature page, cutting off the sentence of the alleged promulgation.
Comelec commissioner Luie Guia, whose alleged signature appears on the petition, also denied signing the document.
"Officially, I'm saying that resolution you showed me is fake," Guia told Mindanao Gold Star Daily reporter Cong Corrales in an online interview. "The Second Division did not issue that resolution."
Guia also issued denials to local journalists.
'Fake news'
A cursory search on Comelec's website also showed that there was no promulgation issued on May 1, 2019.
The earliest promulgation issued by Comelec during the month of May was on May 6. The last in April was on April 16, a 3-week gap.
The camp of Jose Gabriel "Pompee" La Viña and the PaDayon Pilipino-Centrist Democratic Party alliance used the fake document during their campaign rally in Barangay Lapasan on May 10, just minutes after the fake document surfaced on social media.
Mordeno said that they had nothing to worry about, as the document was fake.
Mayor Moreno said that such fake document had no space in democratic society.
"We have been expecting and preparing for a very dirty election with fake news proliferation," Moreno said. – Rappler.com